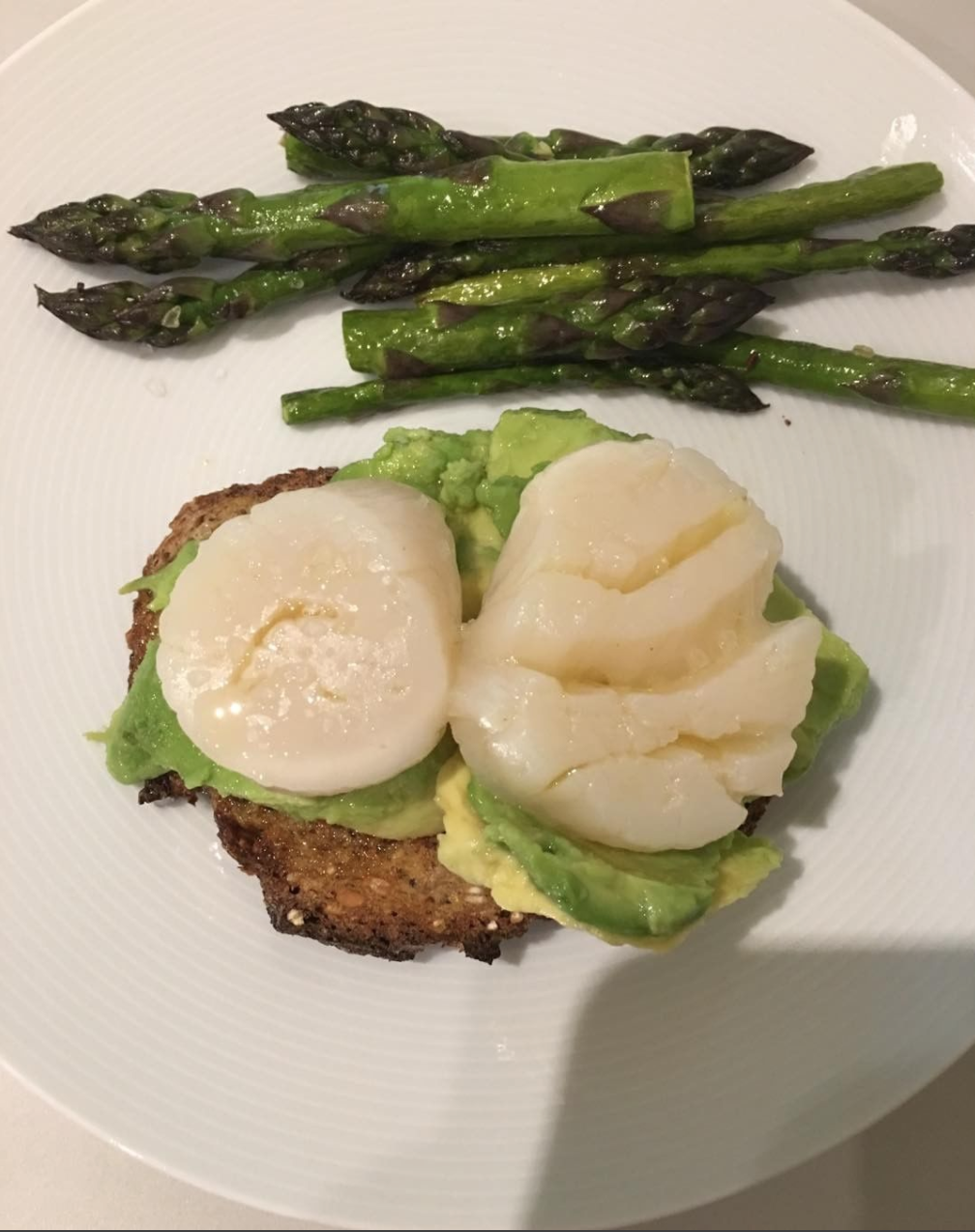 Marraine Alice, my godmother, was one of those stereotypical French women: thin, chic, with a great sense of style in everything she did, whether it was cooking for the family, entertaining, dressing up, or decorating her home. I spent many vacations during my most impressionable years at her home near Paris. Like my mother, she loved to entertain (au Champagne s'il vous plaît . . .); but she had a finer flair for presentation and could set a dazzling table by preparing a few things ahead of time, then adding some plain fresh elements and some store-bought goodies.
Her little open-faced sandwiches, tartines, are still an inspiration: quartered slices of bread as hors d'oeuvres with bubbly. (Whole slices make a nice lunch.) She thought that conventional sandwiches (with two slices of bread) were too bready (imagine what she would think of our footlong heroes) and unattractive: they hid whatever she had prepared as spread, and looked as good as they tasted. Variety was the key to her magic.
There would always be a different kind of bread for each tartine and three choices, whether she was making canapés or lunch sandwiches: in spring she favored three fish or seafood choices; in fall and winter it was a trio of meats or cheeses. For lunch, served buffet style (though not all-you-can-eat, bien sûr), there was always the accompaniment of a big bowl of mixed salad. Alice believed that six guests were ideal—not so many that she couldn't manage by herself but enough for lively back-and-forth. Her delicious but unpretentiously elegant tartines frequently come to the rescue before dinner is served at our house. Above, a variation with avocado and accompanied by Spring asparagus.
Ingredients
2 teaspoons sherry vinegar
6 mushrooms, cleaned and sliced
10 sea scallops
Salt and freshly ground pepper
4 tablespoons olive oil
1 clove garlic, peeled (if using wooden salad bowl)
4 ounces mesclun
6 slices toasted walnut bread (olive bread is good, too)

Yield: 6 servings
Recipe
Pour 1 teaspoon of the vinegar over the mushrooms. Rinse the scallops, pat dry, and season with salt and pepper to taste. Warm 1 tablespoon of the oil in a large frying pan over medium-high heat, and sauté the scallops for 1 minute. Turn over, and sauté 1 minute more. Remove the scallops from pan, and slice. In a bowl (if using a wooden salad bowl, rub it all over with the garlic clove), combine the remaining vinegar and oil. Season with salt and pepper to taste, and toss with the mesclun. Distribute the salad on the toast slices, and garnish with the scallops and mushrooms. Add pepper, and serve.