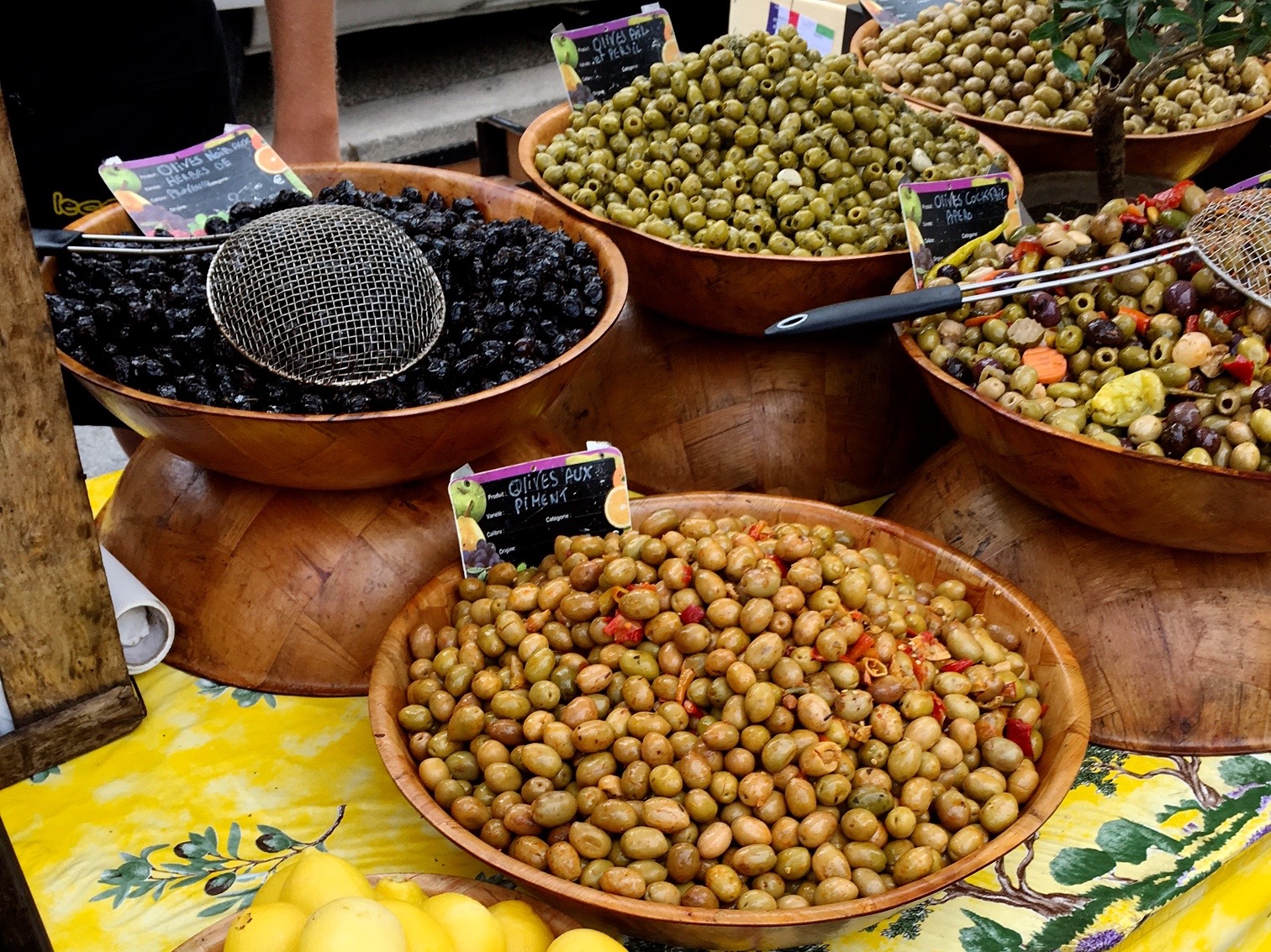 Another fruit that marries brilliantly with potato is the olive, of which so many varieties are available, even in America. They travel well, being easy to preserve, and lose nothing in transit.
Ingredients
3 tablespoons olive oil
1 pound potatoes (fingerlings, small reds, ruby crescents or a mixture), peeled and cut like big, fat french fries
1 orange or yellow pepper, seeds removed, julienned
1 red pepper, seeds removed, julienned
2 cloves garlic, peeled and minced
2 shallots, minced
2 lemons, washed and quartered
6 ounces green olives, pitted
Salt and freshly ground pepper
4 tablespoons coarsely chopped cilantro

Yield: 4 servings
Recipe
Warm the oil in a large nonstick pan over high heat. Add the potatoes and brown on all sides. Add the peppers, garlic, shallots and lemon, and sauté for a few minutes. Add the olives, season with salt and pepper to taste, and cover. Cook over low heat until the vegetables are tender, about 10 minutes. Add the cilantro, mix well, and serve immediately.