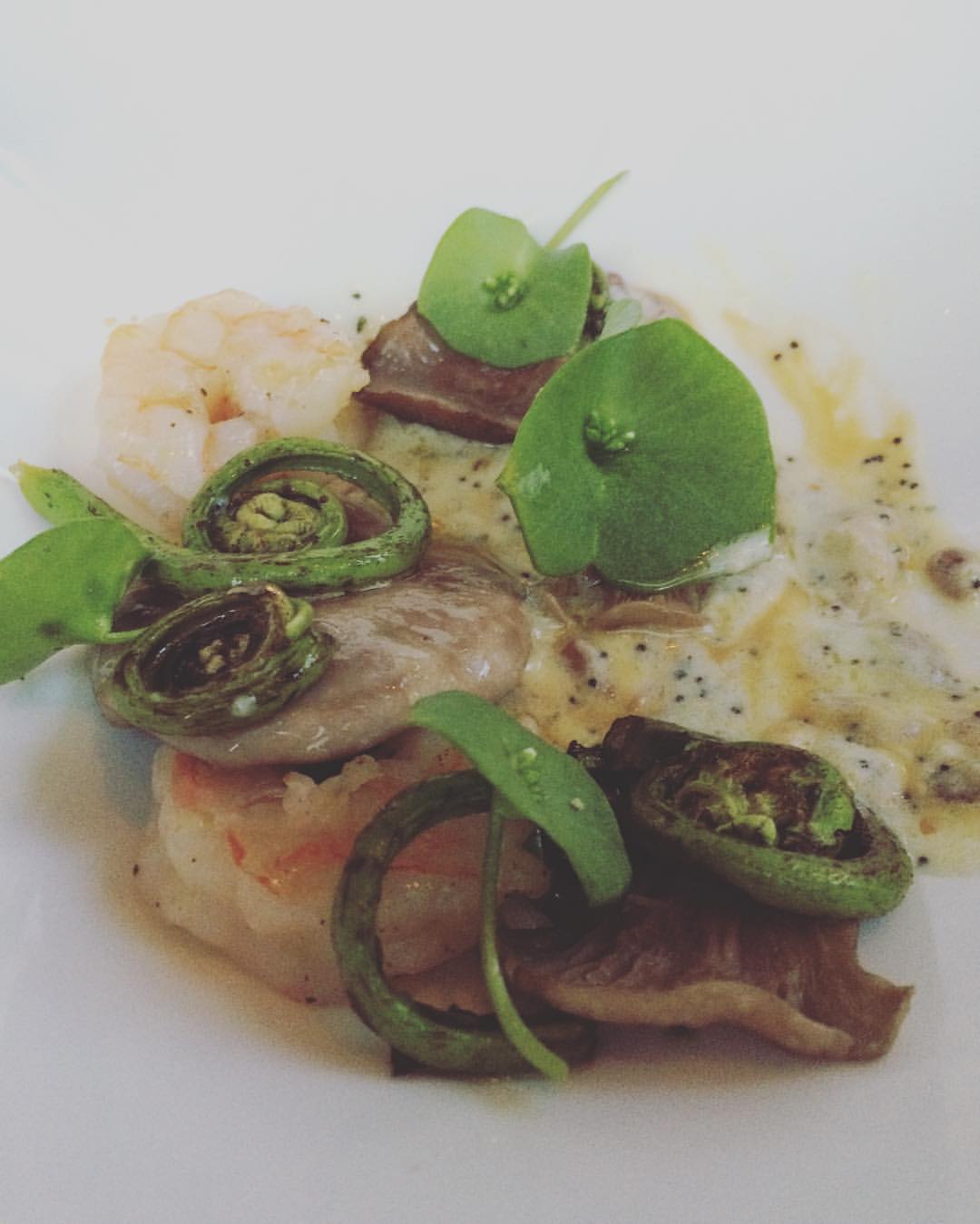 While we celebrate Mother's Day on May 8th in the US, it's celebrated today, May 29th, in France. It's a holiday on which I like to honor my mother and my mother-in-law, who had two things in common: their love for lobster and champagne. Not a bad combination, don't you think?
For my Long Island mother-in-law, lobster was quite affordable, and directly available from the local fishermen. Her discovery and love for champagne, though, came from me.
For my own mother, it was champagne that was available for any occasion—she didn't need an excuse to pop the cork. And while she loved lobster, it was expensive and hard to get. It was only late in her life, when my husband encouraged her to order it in a restaurant, that she decided it was her favorite food in the world.
My Italian mother-in-law's specialty was pasta: she could make anything from macaroni and cheese to baked lasagna—all made from scratch. She didn't know much about French cuisine (or wines) till we met, and grew fond of both very quickly. Every mother's day NYC, I would cook for her, and every time she'd ask for, "Spaghetti Vongole, because yours are better than mine." Well, maybe not better, but different.
For the past few years, I've made Spaghetti Vongole for mother's day in her memory. This year though, I thought she might enjoy something else. I was at the Union Square green market and saw fiddleheads (which she loves), andhad recently tasted a new dish at Jean Georges, one of my favorite restaurants in New York: Seared shrimp with fiddleheads, soybutter and sprouts (pictured above). So I decided to create a recipe in both their honor. Lobster honoring Edward's mother, and paired with champagne to honor mine (you can also try it with a dry white from Burgundy, Meursault, Chablis or Puligny-Montrachet).
Here's the recipe, and joyeuse fête des mères!
Spaghetti with Fiddleheads and Lobster
Serves 4 appetizer portions
8 oz spaghetti
16 oz fiddleheads
1 cooked lobster
2 TB olive oil
2 TB salted butter
2 garlic cloves
6 oz heavy cream
¼ ts paprika flakes
4 TB fresh parley, chopped
Salt and freshly ground pepper to taste
Prepare the day before so you can make this dish in 20-30 minutes top:
1. Rinse the fiddleheads thoroughly and steam for 6 minutes. Refrigerate.
2. Crack your lobster, take all meat out, cut tail and claws into small pieces, put in a bowl and refrigerate. Reserve the small claws for other use or to suck on before serving the final dish.
Next day:
1. Take lobster and fiddleheads out of fridge.
2. Cook the spaghetti according to package instructions about 8-10 minutes. Keep al dente as a short final cooking will be in the pan with other ingredients.
3. While spaghetti cook, put oil and butter in a frying pan under medium flame. Add garlic cloves and fiddleheads. Season with salt and pepper. Cook 6-8 minutes.
4. In another pan warm up heavy cream. Add paprika. Bring to boil, add lobster meat and reduce to low flame.
5. When spaghetti is ready, drain it. Discard garlic from fiddleheads pan and add spaghetti. Mix. Correct seasoning.
6. Pour cream and lobster mixture on top of fiddleheads/spaghetti and mix gently. Serve at once and sprinkle with parsley.
The fiddleheads season is short, just a few weeks, but their flavor is special and unique. You can also opt for a mixture of fresh peas and fava beans in late spring for a more delicate flavor or, at any time, broccoli, broccoli rabe, green asparagus tips.
Lobster can be replaced with crab meat or scallops.