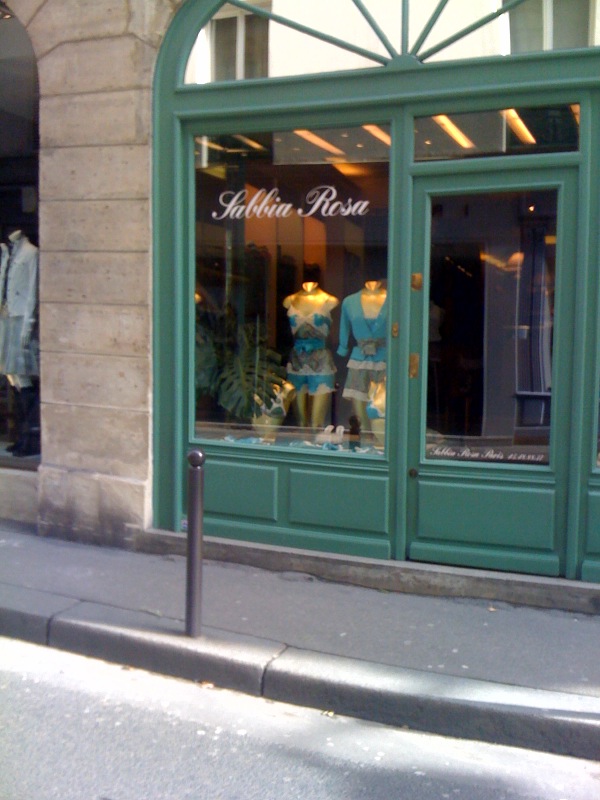 Plus ça change plus c'est la même chose
Rereading my notes from last year, not much has changed or maybe we are finally coming to (required by the recession and economic crisis) finding one or two timeless pieces and accessorizing them with each season.
Meanwhile, I've spent time in New York, California, London, Amsterdam, Paris and the south of France, and what I see is black and white all over again, and for that I'm thankful as they are two of my favorite colors simply because they are timeless, always look good together, and although an all-black outfit does not suit everybody it is generally speaking the "can't go wrong with it" fashion statement. Even young people everywhere seem to have accepted black leggings as the top accessory that surely goes well with layers and make one fit for day or evening. Purple in all its shades is going strong and I have used it the last three years so my cashmere coat was a good investment and so were my blouses and jackets in various shades of eggplant/purple. Grey is the new neutral and blue comes in all shades from sky blue to Klein blue to Victorian blue to royal blue, cornflower blue or Della Robbia blue and more. This will make my spring wardrobe easy to put together. Less is more is "in" and there to stay!
Personally (and my French friends agree 100%), dressing with ease is my mantra, and so are handmade, noncommercial clothes and above all wearing what fits my own body while looking at trends just for fun. Maybe the ultimate piece I like for spring is the return of the "combinaison," that one piece overall/jumpsuit that can be as casual or dressy as you make it, adding your own belt/scarf/jewelry or whatever suits your fancy.
Designers:
If I had to pick one designer/house, budget permitting, it would have to be Phoebe Philo, the new British star of the French house Celine (beats me that top French houses all have foreign designers but go figure. And, of course, Lanvin, Balenciaga and YSL still remain my favorite…too pricey). Philo is all about comfort, ease and sportswear. Her line is beautiful, well cut, easy to wear and with colors that make any woman look beautiful. Bravo. I admit that it's been a while since I've reacted so positively to a French house, my preferences these last ten years going always for Italian, Japanese, Belgian and lately Danish and Dutch designers for their understanding of making some timeless pieces of good quality at affordable prices. Add to this the Canadian Ports 1961, as their last few collections respond to my idea of shopping for quality/comfort. Generally speaking, the value notion still is a big challenge. Too many inexpensive clothes are really poorly made and don't fit well and too much of the so-called "designer" houses, French and American particularly, are too expensive for what they offer (a lot has to do with the "celebrities" who back them and thus leave them to afford tripling their prices in a few seasons, for no reason considering that most of these clothes are now made in China or any other country where we know people are paid nothing to do the work). Shame on them.
Very, very short shorts or dresses are in, which can be a hurdle to most of us but the layering and the leggings and the forever pant choice help to turn around the challenge.
Here are a few houses/designers/items I love: Katie Gallagher (structured black dresses); Alice Temperley (quirky dresses and jumpsuits); Calvin Klein (stretch wrap jacket and draped dresses); Celine (purple trench coat); Devi Kroell (cropped cotton twill pants); Maria Cornejo (eggplant-colored fluid dress); Chris Benz (tailored blazers and shorts); Rozae Nichols (half-chiffon leggings and gorgeous light wool cardigans); Proenza Schouler, Thakoon, Piazza Sempione, Michael Kors and Jason Wu (wonderful print cotton or silk dresses); Isabel Marant and Vanessa Bruno (jackets); Eileen Fisher (graphite cardigan and white ankle jean); Max Mara (blouses); Escada (white cotton jumpsuit); Rue du Mail (ruched tops and fitted jacket); Limi Feu (layered pieces)
Low budget:
Maje (leggings, short vest and short dress); BCBG (white jacket); Sandro (dresses); Comptoir des Cotonniers (trench coat) and The Kooples, their lower brand, (t-shirts, pants and vests); H&M (striped sweaters in black/white with black shorts or overall); Façonnable (nice choice of top and bottom mix and match) or the Japanese Uniqlo (the store at 546 Broadway in New York's Soho has the entire collection).
Maje's entire collection is sold at Emma & Juju, 158 blvd St Germain, Paris 6th, but also in San Francisco and Santa Fe…and other U.S. stores with a limited selection.
Accessories:
Shoes: forget those super-high shoes that almost nobody can walk in, not mentioning what it does to your feet. In Paris, flats, loafers and derbys (shoe-laced flat shoes) are the new chic, comfortable equivalent to learning how to move without wearing stilettos. All the flat shoes are worn without stockings or socks, a bit like Italian men wear their loafers six months a year.
As for bags, they are finally getting smaller and the "sac de dame" is back: it's a square or rectangle of medium size worn with a long chain or leather band around the shoulder and fits quite well with the new style of layers/short dresses or plain shorts.
La Lingerie
Lingerie is adding more colors and nowhere but in my Paris neighborhood could I see more vivid tones for bras and tiny underwear…yellow, green, blue and orange…whether at Princesse tam.tam or at my favorite high-end shops (where a typical Parisienne selects one piece a season…and waits for the sales) such as Vannina Vesperini (4 rue de Tournon), Emilia Cosi (20 rue St Sulpice, Paris 6th) and Sable Bleu (95 rue du Bac, Paris 7th).