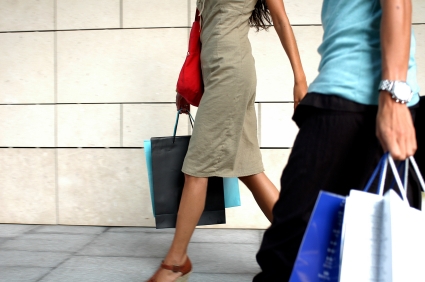 I don't go to fashion shows, and as fashion goes I don't believe in brand loyalty. I am, in fact, very independent. I wear what I like and since my student days in Paris I have always considered myself Parisian—let's say Left Bank Parisienne—when it comes to fashion. As I have said many times in my books and web sites, style is about mixing things up (designers and collections) and giving the impression that it is all effortless (though it took time, "knowing thyself" and lots of mistakes to get there). Sorry but NO, not everyone has to have a camel coat this season—or anything for that matter! I'll still be wearing my coat from 2007 but may get tempted to buy one of those long knit jackets if the temperatures get too low. And no need to be a shopping addict to dress well. Be selective: remember we don't need all that stuff. Fashion should be about seduction but also about comfort and ease, and planning to buy a new item or two can be a treat. Quality over quantity.
If I only could get one item for the season and money was not a concern it would be the navy blue one-shoulder dress from Lanvin or the gray sleeveless dress from Ports or the sleeveless little black dress from Calvin Klein or the pewter silk lamé gown with embroidery from Carolina Herrera (the latter at astronomic couture price but, eh, it's nice to dream). Since I don't really need any of these, I'll pass. No problem. Maybe I'll miss the loose-cut mixed-wool jumpsuit from Ferragamo that would perfectly suit as a new "work" outfit of the season in my non-corporate world.
The bad news with fashion (for me at least) is there is much too much I don't like: bustiers, shearling, faux fur (particularly on bags), calf-grazing skirts, capes, anything leopard, leather, denim, military and/or the redux trend…but that's me and it is very personal as I don't look/feel at ease in any of those.
The good news is there is still plenty I love (not necessarily to buy but to look at or see on others). More pants with spandex suit me fine as they make one look more fit. Draped dresses can be stunning, classy and/or romantic. Anything black and lacey gets an A in my book (Dolce & Gabbana's silk dress with body suit and Azzedine Alaia's leather lace boots can't be topped: sheer class). If I needed a business outfit, I'd go for a gray wool flannel blazer from Michael Kors or the more elegant silky pant suit by Hugo Boss (I also love their ad with a print dress, dark purple with white flowers—or is it butteflies?—and a heavy long wool coat; that's style).
I still like a lot of what Isabel Marant makes, especially her layered can't-look-away allure pieces. Dries Van Noten has some lovely skirts and long cashmere sweaters that look perfect for a weekend in the country and Martin Margiela and many Belgian designers are high on my list (and I plan to visit Brussels and Antwerp in a few weeks for fashion, art…and food, bien sûr). Not much of a t-shirt person, I rarely resist a new blouse each season and Balmain has some lovely silky choices, though I generally prefer cotton or linen. Cardigans are fun and tempting, too, especially as they are a bit whimsical with jeweled cuffs or printed backs and a mix of fabrics (Banana Republic has a lovely and very affordable range).
When the man in my life sees me in a new or semi-new (mixed with previous seasons' items) outfit and calls me his sophisticated girl, that is the ultimate compliment. The light blue/dark blue patterned jumpsuit was purchased at the end of the 2009 summer at the St Rémy de Provence market and big sale of the summer for 8 euros. Can't beat that. This year I got a Panama hat for 12 euros and love it. He called me his sophisticated lady, and wearing a gown for an evening can be a sophisticated principessa. Nuances are fun.
Enjoy looking for and picking what looks right on you. Remember you can make half a dozen outfits with one right, basic item.
Fashionably yours…