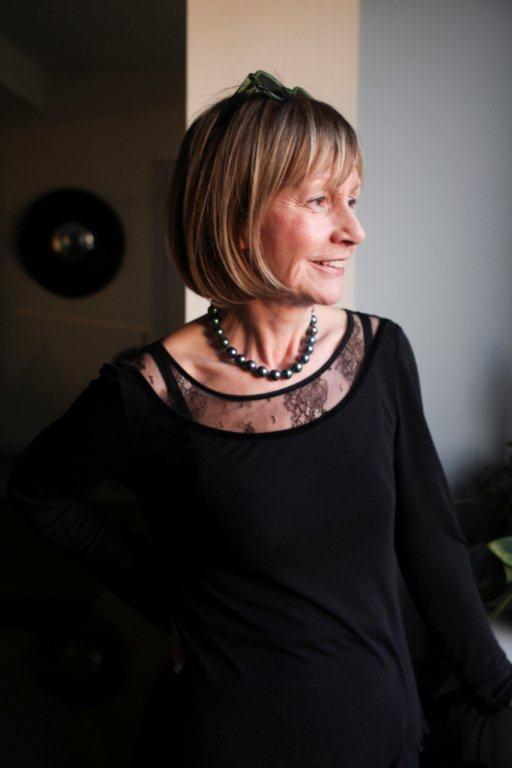 As you know from my books, "less is more" is my guide. This is certainly true when it comes to jewelry.
Pearls are something of which I have not yet had enough. I love them in all sizes, shapes and colors. The good news is: they don't need to cost a lot. My favorite shop for value is the French jewelry store Agatha. They have a few locations in the U.S. and many in France , where the selection varies from store to store. You can buy a lovely pearl necklace for less than $100, and I guarantee that most people will think these are pricey pearls. The look is close to some of the expensive kind.
I also like fun glass/pearl necklaces. There's a little shop in my Paris neighborhood called Madame et son Bouledogue, rue d'Assas (near the Lutetia Hotel) in the 6th that I adore. Here, you can even pick your favorite pearls and the design of your choice, and they'll make you your own unique necklace.
Then there are my few specials pieces of jewelry. The first is an antique from my godmother: a silver chain with a médaillon which contains a small photo of Edward. The second is a gift I received as a surprise at breakfast on my wedding day. It is a silver chain with a heart where I keep a lock of Edward's curly hair.
I have two favorite rings—one that Edward bought me in London years ago at an antique market. It's a Cartier band with tiny diamonds and sapphires: precious. The other is an unusual diamond ring from my godmother that is definitely an antique. And lately, I have been fond of glass rings. The Lalique glass rings are my favorites; I never get tired of wearing my dark purple Lalique at any time and with any outfit.