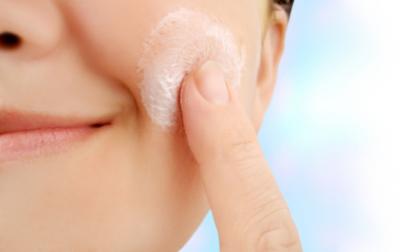 Many of my friends were astonished that I disclosed the coveted gastronomy and lifestyle secrets of French women in my books. They'd probably be stunned to find out that I'm willing to share our beauty secrets as well! But here they are—the five beauty secrets that French women swear by:
Secret #1: French women know that hydration is the key to good skin and good hair. I strongly recommend drinking a glass of water before going to bed and first thing in the morning. Water is the French women's secret weapon—for skin and beauty, for health (flushing toxins) and for weight control (don't snack when you think you are hungry, your body is really thirsty).
Secret #2: French women appreciate that good circulation makes one glow. French women are not afraid of using cold water in the shower to get one's circulation going. It is certainly part of my routine. The opening then closing of the pores with hot then cold water, the shock to the nervous system and wake-up call to the brain of a cold shower, and the rigorous towel wiping after a cold finish to a shower bring blood and color to one's skin.
Secret #3: French women are taught and know grandma's beauty rituals work. My Mother taught me, for example, to clean my face thoroughly every night before going to bed and to apply a mask periodically (her fifteen minute version included cucumber slices over the eyes and a crushed strawberry-honey mix for the face); and she taught me to rinse my hair with cold water with an added tablespoon or vinegar or lemon juice for added shine before moisturizing.

Secret #4: French women navigate the health benefits and risks of the sun. Apart from a Riviera-bronze fixation in the 1960s and 1970s, French women are not sun-worshipping lizards. Today they are much more likely to apply their tan from a tube or bottle than from a month at St. Tropez. They are careful to wear sunscreens and look for appropriate SPF in their beauty emollients. And while they are likely to sit in the shade to protect their skin, they are equally likely to be out and about in the sun, enjoying its light and benefits, by walking or doing some light sports or movement as part of their weekly routine.
Secret #5: French women know one can go far with a great haircut, a bottle of champagne and a divine perfume. Nothing more needs to be said about this one!