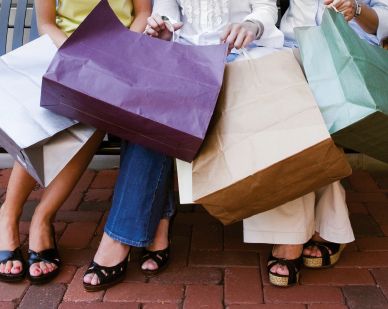 After receiving many requests asking where I shop in New York, I've put together a short list of where I get my basics. From getting my hair done to my favorite shops for wardrobe basics to my favorite florist, here are my basic recommendations for New York.

A Gorgeous Haircut:
This is a tough one—so subjective—but people always ask where I get my hair done. My favorite place to go is Frederic Fekkai (15 East 57th St. New York, NY, 212-753-9500). My two favorite stylists there are Philippe Barr and Patrick Bassett.
Perfume:
L'Artisan Parfumeur has many shops across NYC and makes exotic, unique perfumes. Their premier figuier is entirely unique (inspired by the aroma of figs, how rare) and smells just like a sunny day in the Mediterranean, perfect for summer. And their mûre et musc is so warm and feminine, a great choice for cooler weather.
Flowers:
Flowers are the gift for all occasions, as the saying goes, "Dites le avec des fleurs" (say it with flowers). I cannot live without flowers and am captivated by the increasing number of small flower shops doing unusual arrangements. Olivier, king of Provence in New York, has a style I fell in love with when I first saw his amazing arrangements at restaurant Daniel. L'Olivier's (213 W. 14th St., New York, NY, 212-255-2828) downtown location is on 14th Street (which one can rent for parties, as it's attached to a beautiful garden in the back done by Olivier himself), and I can stop at the shop on my way home and pick the flowers of the week. His windows are worth seeing, and so is his secret garden.
Clothing: 
I'm not usually a department store shopper. I prefer small and local shops and find that downtown NYC is turning into a petit Paris. The number of boutiques in my area has grown tremendously in the last few years. Here are some favorites.
Momo Soho (237 Centre St., NYC 10013, tel (212) 979-9595) has gorgeous dresses of unique textures and cuts.
Les Toiles du Soleil (261 W 19th St., NYC 10011, tel (212) 229-4730) makes comfortable and tasteful espadrilles that compliment a summer skirt nicely.
Club Monaco (160 5th Ave, NYC 10010, tel (212) 352-0936) Many of you can find a location of this store near you.  I find it to be head and shoulders above other national chains in terms of quality, cuts, choices and styles.  The tailoring is tops and the value cannot be beat for what you get.  I love their simple white tailored shirts for summer.
Urban Zen (705 Greenwich St., NYC 10014, tel (212) 414-8520) makes extremely well-cut and unusual clothes. It can be a bit expensive, but well worth it to purchase one timeless piece.
Shelly Steffee (34 Gansevort St., NYC 10014, tel (917) 408-0408) offers comfortable, yet elegant clothes that are splendidly cut. The store also has a unique selection of jewelry.
Michael (271 West 4th St., NYC 10014, tel (212) 206-7722) is one of my recent favorite finds for casual chic. This is the place to find a little piece to stand out. The collection is mostly Italian and features quality material at a good value.
Otte (121 Greenwich Ave, NYC 10014, tel (212) 229-9424) has many European brands and eclectic choices of tops, vests, undergarments, boots and more.
For casual dresses, try Poleci, located at 32 Gansevort St., NYC 10014, tel (212) 229-3701.
The São Store (112 Wooster Street NYC 10012) has gorgeously tailored white blouses that are anything but your typical button down shirt.