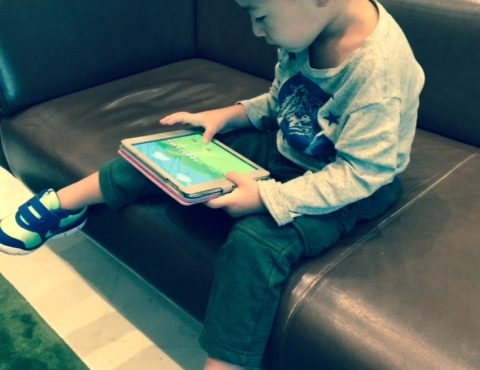 My stories from Brisbane were only the start to my trip. From there I went on to Sydney:
Sydney
The highlight if you really want to know: my new BF (yes, boy friend(s))…the little guy at the Intercontinental hotel was one…
…but seriously I met wonderful people, women and men, at my events and had little time left except for a few good meals and a couple of hours before heading to the airport to look around the GPO, walk along Pitt St., George St., cupcake flats and visit a few chocolate shops!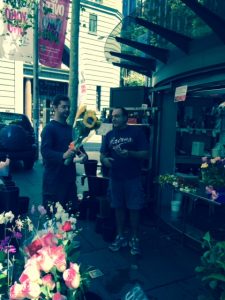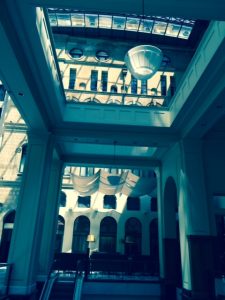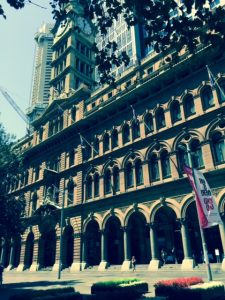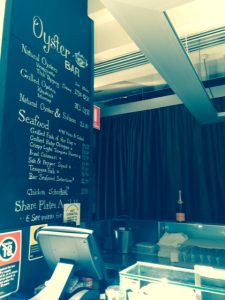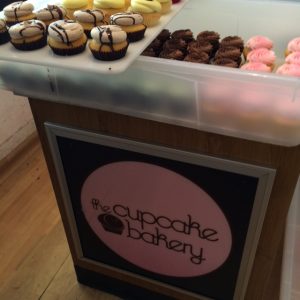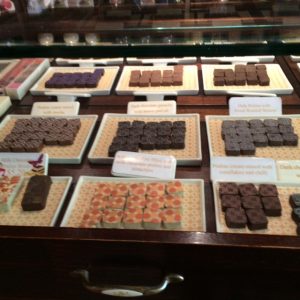 The view from the Intercontinental Hotel, a class act, was superb. So was the staff…and my first grown-up BF was Zafar, the concierge from Fiji, who went way out of his way to help, considering my crazy schedule and timing being of the essence. Thank you, Zafar. The second BF was Salvatore, the Australian/Sicilian car driver who took me around and was simply amazingly handsome and fun. We laughed a lot, spoke Italian (ahahah la bella figura), and here is a man aging with attitude. He had a long professional life and now continues to work as a driver to keep busy and healthy. He looks a good twenty years younger than his age. He swims miles every day. He has a garden, talks about his tomatoes like a woman might talk about her stilettoes, cooks/eats all the good things and clearly takes good care of himself, all in moderation and all in the planning and managing and eating with all the senses, exactly like the French women who don't get fat…and he visits Sicily in the summer. He also promised that on my next visit, he'll cook a meal unless we meet in Sicily this summer. Hmm… tempting. He and Edward would bond in no time.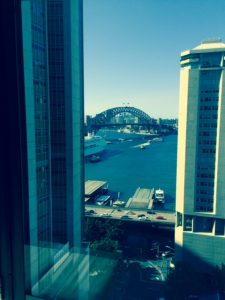 The third BF was Mark, a shy Facebook fan who came to the tea salon where he was one of the few men eating macarons and wonderful pastries while I spoke about my book, and he introduced himself at the end. Merci, Mark, for joining us.
The memorable meals were the Tathra rock oysters and the Queensland scallops wahame ponzu with Yarra Valley caviar we had at the Cloudy Bay Fish Co restaurant, and the superb White Quinoa with snow peas/chives/toasted sunflower seeds and snow pea tendrils in a white wine dressing I had on my last night at the Intercontinental's Meat and Wine Co…eating quietly at the bar after a long and rewarding day.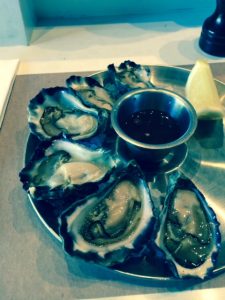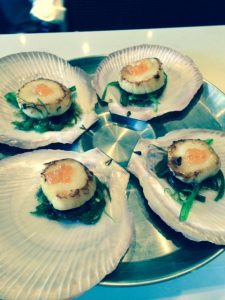 A lovely show of one of Australia's top artists, David Larwill, completed my cultural experience…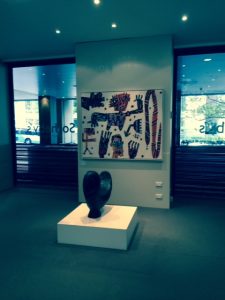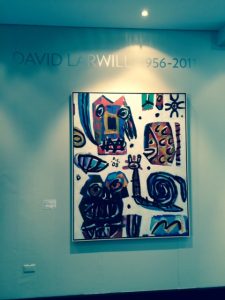 …oh and did I forget to tell you that I can't help checking bookstores…and zee book was everywhere, and merci mille fois for putting French Women Don't Get Facelifts on the best seller lists both in NZ and AU. Can't wait to come back.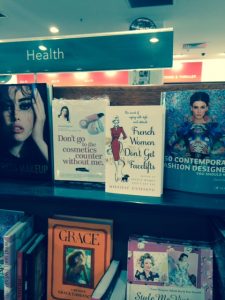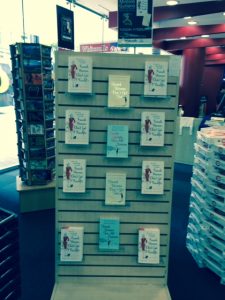 Also, here's a nice blog post from one group I met while in Sydney.