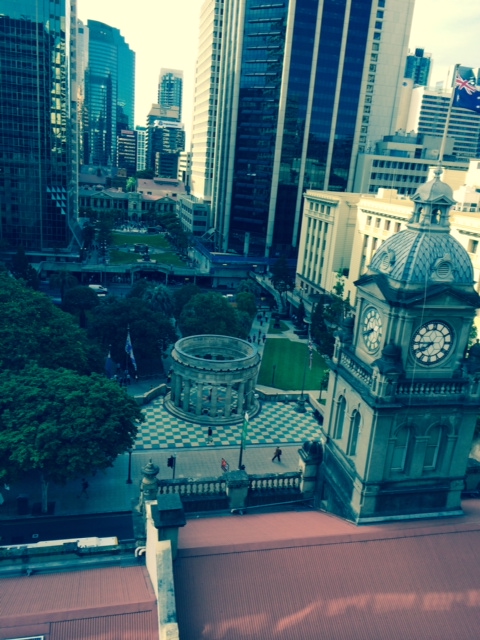 I missed my beloved Melbourne but Brisbane and Sydney were as cool as ever. It seems like Australia has it all, from access to the world's best beaches to produce (from seafood to meat, veggies and fruit) to great outdoor dining to a multitude of cultural influences and a bunch of innovative modern chefs as well as their own artisans and designers, all impressive to boot.
Brisbane
The "Author Lunch" at the Grand View Hotel was a treat. And so were the two sold-out "Author Talks" at the Carindale Library. Thank you all for the good questions and the good laughs.
Staying at the Brisbane Sofitel gave me a chance to see the city from up there (too bad I had no time and/or suit for a quick dip in that lovely pool!)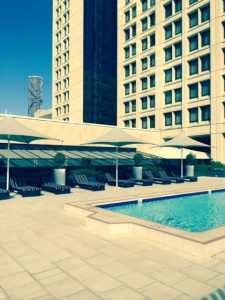 … and allowed for an early am walk and several rounds of the 60+ stairs around the Shrine of Remembrance to keep me in shape for the long day ahead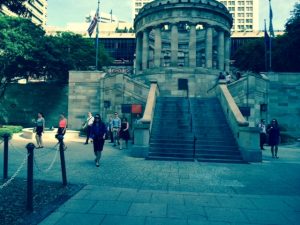 …. with lovely trees like brush bottle, mangroves and Morton bay fig trees all around, and I loved my man's street!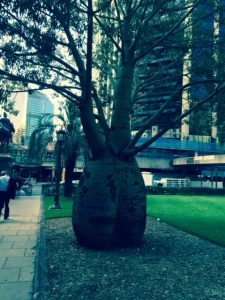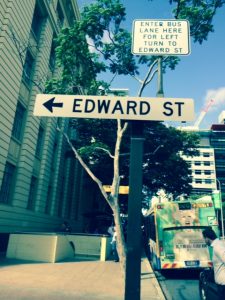 And then there was the amazing Qantas lady…as we entered the Qantas club to eat a salad before our flight to Sydney. Peri, my wonderful publicist, escort and more, checked in, and the lady said, "I know how to spell her name. I love her books and am a great fan." And so we walked in the lounge, and I asked Peri if she had an extra book, and luckily she did. So, I went back to the front and asked one of her colleagues for the Qantas lady's name and looking at the book I was ready to sign, she said "Kim…oh and I would have killed for this." Kim was busy, but the book was left on her desk and a big smile was enough. Nice to meet fans. Bring more books around, lesson learned.