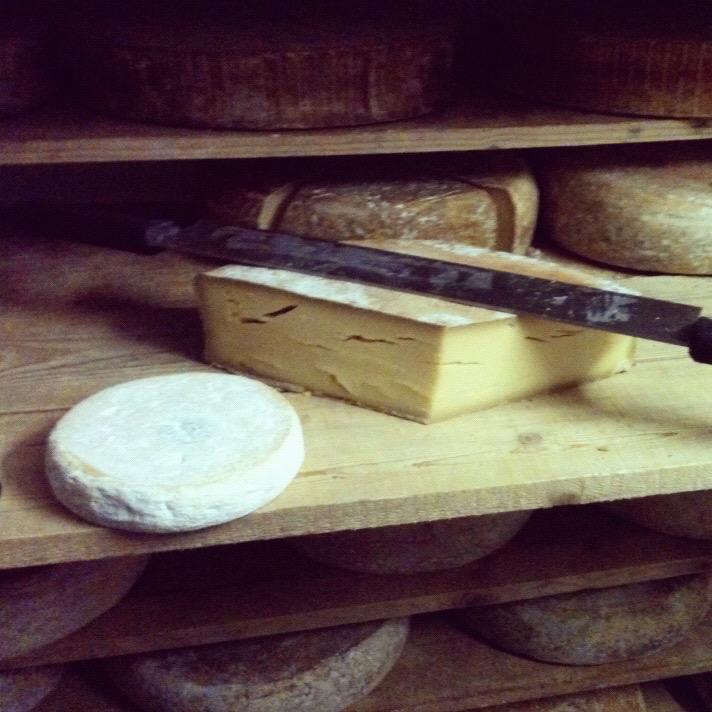 A quintessential French Woman and queen fromagère: Twiggy (and darling Michel, bien sûr) Sanders at the Marché St Germain – 4 rue Lobineau, Paris 6ème
Open every day except Monday. Tel. 01 46 34 05 94
Easy, casual, delicious, amazing cheese tastings in Paris…
Twiggy is a pro and in addition sweet, accommodating, kind and creative to come up, like a magician, creating a cheese tasting for you and your friends or family in no time. She'll select the best (read most ready to eat) cheeses du jour and, voilà, a lovely appetizing cheese platter which she will bring next door to the wonderful Bacchus et Ariane wine store with outdoor space in the back where you can sit for a late morning or early evening sampling with wines and bread and have the best (read: eat at a table and be served) and sample what we Parisians eat in the privacy of our homes.
Oh, and if you want to bring cheese (and that salted butter) back to your home (and you will), pas de problème, Twiggy will vacuum pack it all for you and give you the easy instructions for top enjoyment once you get back home. Vive le fromage and merci resourceful (débrouillarde et battante) Twiggy for all the goodies tasted over the years… St Félicien, St Marcellin, old comtés and goat cheeses galore from fresh to hard as well as in delicious yogurts and faisselles. Also a delicious selection of honey and jams.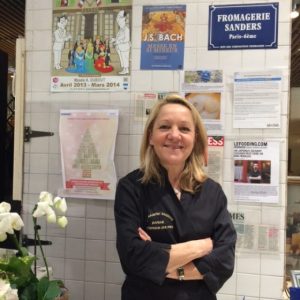 PS The one thing you one can't transport home and is a "must try" is Twiggy's secret homemade "Fontainebleau," a little cheese dessert she concocts, oh so light and fresh and in my book zee best in the City of Light. Addictive, miam miam.