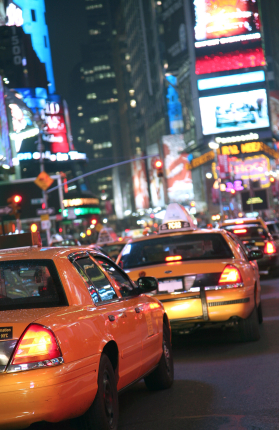 Where to stay:
Many people ask me for hotel recommendations in Manhattan, and there are quite a few good options.  I prefer the smaller, boutique hotels located downtown.  Many have superb atmosphere, deco and restaurants to offer their guests.
The popular and chic Soho Grand and Tribeca Grand are always a fantastic choice.
windows 10 key sale
buy windows 10 key
Any of the Thompson Hotels are hip boutique-style hotels that focus on design details: 60 Thompson, Gild Hall, and/or Smyth Tribeca are the best locations downtown, which I prefer.
The Cooper Square Hotel is brand new and quite a sight to see.  I especially love the entrance, the lobby alone is something to behold.
Hotel Giraffe is located on Park Avenue South in Grammercy, a good location for any traveler DEV-401 on business or pleasure seeking some quiet.
The GEM Hotel has locations in Soho, Chelsea, Midtown and one coming soon to Union Square.
The Maritime Hotel is a winner. Designed to look like an ocean liner, I especially love its porthole windows.
The Jane is a place rich in history (for one, many survivors of the Titanic were brought here upon reaching the U.S. shore). After falling on hard times, the hotel was beautifully renovated in 2008. Designed to look like ship cabins, these charming rooms make a lovely place to stay, and the hotel is in a great location: in the West Village right by the Hudson River. Note: the hotel offers "Captains' Cabins," which have a private bath (at a very reasonable price), as well as smaller and even less expensive rooms with a shared bath.
The MAve Hotel in the Flatiron district offers sleek, modern rooms. The hotel is centrally located, and my favorite farmer's market, in Union Square, is just a short walk away.
Epicurean Adventures in the Big Apple:
Every woman's body and skin needs a little TLC once in a while.  Here are a few of my favorite ways to relax and treat myself in NYC.  
Many women are familiar with Bliss products and swear by the Bliss Spa in Midtown.
For a female bonding day, try the women-only Soho Sanctuary, which is conveniently located close to the wonderful shops in the Soho area.
There is the ever popular and classic Elizabeth Arden Red Door Spa on 5th Ave, located along the famous avenue of designer sights and stores.
And, if you want to splurge, the Great Jones Spa offers some of zee best spa services in the city.
For the Gourmet
Visit Grom at 233 Bleecker St. for some of the best gelato in New York City. Originally from Torino, this artisanal ice cream shop's motto is to always serve the very best…and they do just that.
There is no better place than Aphrodisia for spices, herbs and essential oils. I've been going there for the last twenty years and never been disappointed. So, for those of you unhappy with some store C2090-610 bought spice jars (like everything there is quality and quality not mentioning freshness), go for a walk if you live in Manhattan (264 Bleecker Street) and discover the kind of shops that is a reminder of French local market spice/herb stands or look up their site.
Many readers have written to say they have enjoyed preparing the recipes in French Women Don't Get Fat, but they haven't tackled croissants yet, which I fully understand. So, here is the secret direction to where I go for my favorite croissants when I'm not baking in New York:
La Bergamote
177 9th Avenue (corner of 20th Street)
New York, NY 10011
Telephone: 212-672-9010
515 W. 52nd Street (between 10th and 11th Avenues)
New York, NY 10019
Telephone: 212-586-2429
Small is beautiful, and if you love chocolate and salt or both head for The Meadow, a lovely shop where founder Jennifer picked the best of the best. A perfect place to buy a few small items from various producers: for chocolate there is Valrhonna, Rechiutti and Cuizel, as well as some top less known from France (Voiron), Italy or CA. There are also caramel concoctions, a selection of bitters and fresh flowers.
The Meadow (In Portland, as well as NYC)
523 Hudson Street
New York, NY 10014
Telephone: 212-645-4633
For the Hair:
Hair makes a huge difference in a woman's overall look, and I believe a great haircut is well worth the time and expense.  Here's my top recommendation for a New York salon:
Salon iii is my favorite NYC salon.  Ben is a super stylist and hair colorist trained in Hong Kong where quality is hot.  His pricing is sooo fair considered the value and the top products that he uses. He's just gone on his own with this small and gorgeous little salon with red seats and a white, minimalist, zen room.