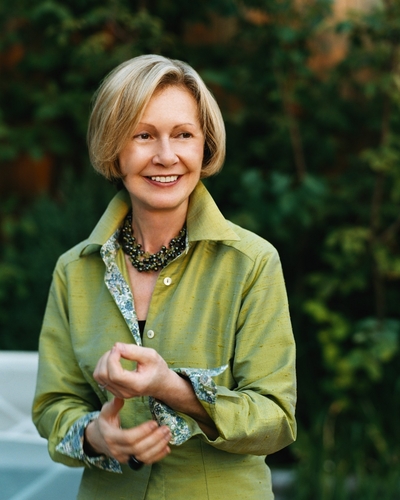 Summer is a challenging time for keeping skin and hair looking its best. Here are a few of my favorite beauty tips:
Hair
Hair takes a beating in the summer, whether it's the humidity, the sun on the beach or the swimming…
Don't use anything aggressive…gentle is the word.
My latest discovery was actually a gift from a friend who has long hair she handles with care. She had used these products to great results and thought I might enjoy them: I love them. Pureology is the brand name. I've tried the pure volume shampoo, the blowdry amplifier, and for my colored hair the colour stylist cuticle polisher and the restorative hair masque are amazing. I have also used Garnier, Redken, Shu Uemura and Aveda, all top quality products.
Sunscreen
A lot has been said and written about it, and there is no product blocking it all. The best recipe is still to avoid being in the sun between 11:00 am and 3:00 pm, and for the rest wear some SPF 30 to 45. I have used Avon and PCA Skin. What counts if you are at the beach or pool is to reapply a few times during the day.
Make-up
Looking natural is your best bet. Don't spend the day redoing your makeup. Once a day is it. Once you have some color (I never sit to get a tan but after a month of swimming early am or after 5:00 pm I have a decent tan), a water resistant bronzer is all you need. No self tanner please. If you like eye make up (I use Bobbi Brown or Urban Decay eyeliner and shadow), for the occasional "evening" mascara it's Lancome or Cannonball, and for lipstick I actually prefer gloss and stick to my Fresh sugar rosé or Fusion Brands flirt.
I've always been a Lancome girl and with the years almost use them exclusively, with the latest (after many trials and errors, even expensive ones) now being necessary: the undereye concealer which they rightly call Effacernes, super to hide those little unattractive spots in the corner of the eyes.
Nails
No nail polish on my hands, that has been a rule all my life except for the occasional manicure when I'm forced into taking a clear or pale pink. Toenails are another matter: with sandals or to walk barefoot at the beach, I feel naked without some color and just love Revlon frankly scarlet.
Body
As for a body lotion, I can't carry Vaseline aloe fresh to France but found a terrific and equally inexpensive product that many of my French women friends rave about, too: it's from the Le Petit Marseillais company (who make the Marseille soap), and its a kind of moisturizer with karité, almond and argan oil called "lait hydratant au karité, amande douce et huile d'argan," available in supermarkets.
Too much is advertised in magazines to make you spend hours on getting ready. Try to decide what matters most to you and come up with a few products and a few touches that will make you look and feel glamorous without spending too much time in front of the mirror. We all have better things to do and think about.