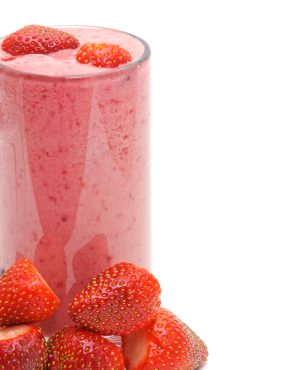 With the heavy rain all over France this year, most fruits tend to be watery and make us nostalgic for the last few hot and dry summers that had given us spectacular sweet fruit. But all one needs is a bit of honey.
Ingredients
10 ounces strawberries, de-stemmed and halved
1 plain yogurt (1/2 cup)
1 teaspoon honey
4 ice cubes

Yield: 2 servings
Recipe
Put all the ingredients in a blender. Blend till smooth. Serve at once.