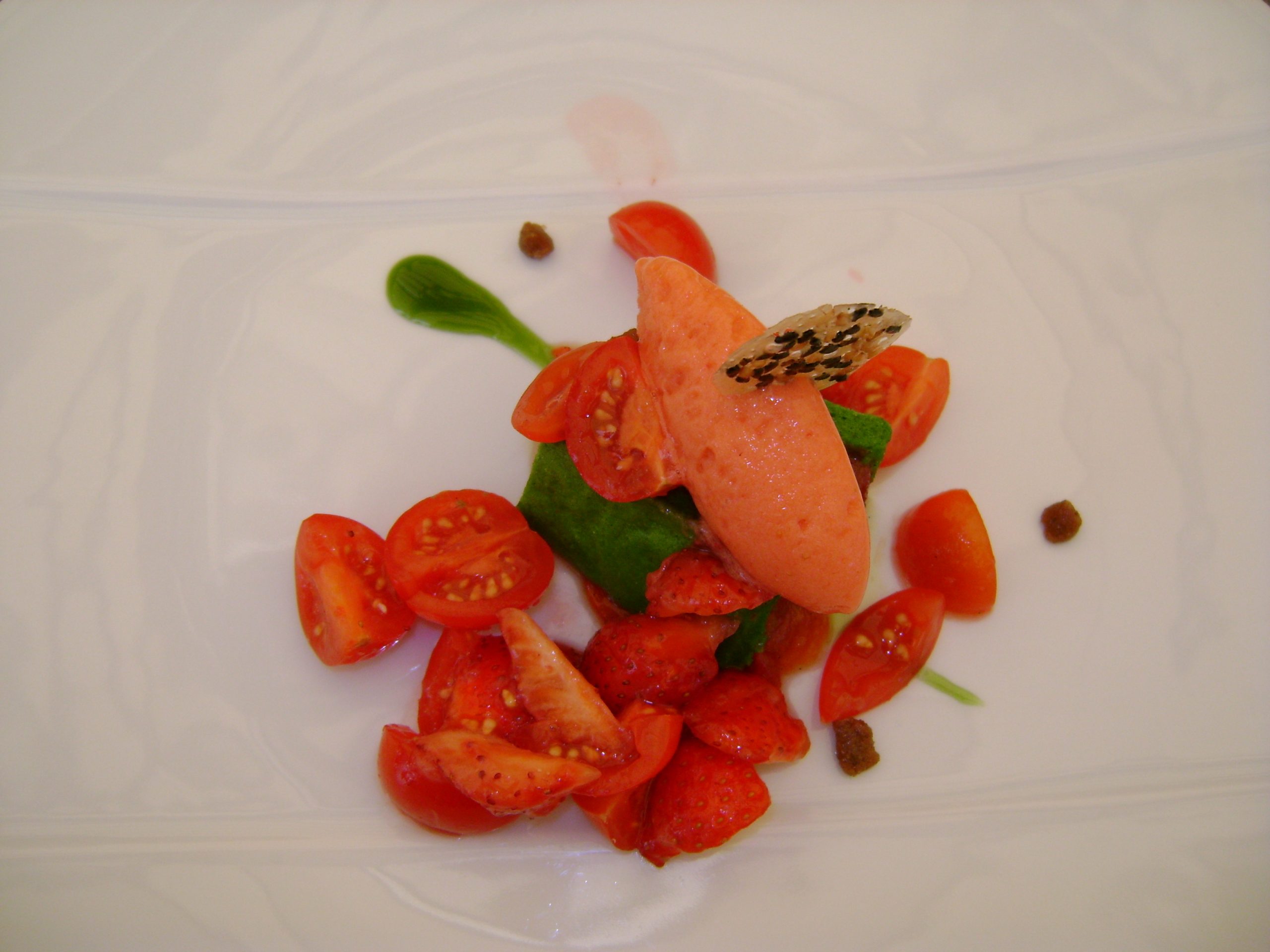 Another recipe that I learned this past summer in Provence, and which is still possible to make for a few more weeks. I serve this as a course at lunch, and you might like it as a dessert.
Ingredients
2 lbs. strawberries
3/4 lb ripe tomatoes, coarsely chopped
2 lemons
2 tablespoons honey

Yield: 6 servings
Recipe
Wash and cull strawberries (remove stems). Cut in half or quarter, depending on size. Place in a large serving bowl and add the tomato pieces. Cut four slices of lemon from one lemon, and press the juice from the other. Add the honey to the lemon juice and stir till well mixed. Add the lemon slices. Pour the lemon/honey mixture over the strawberry/tomato mixture. Serve immediately or refrigerate for an hour before serving. N.B. You can add some raspberries to this salad, or if you can find red currants, add some to make it a more sweet-sour salad.