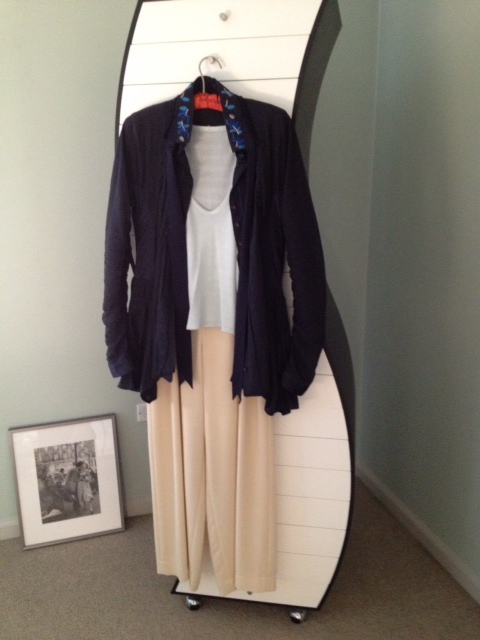 After seeing all of the iconic colors in Paris, before leaving NYC for the summer I tried to make up my own versions with mostly stuff from the past.
A fancy evening outfit (who knows what may come up?) for cold nights in Paris with my old Emmanuelle Khanh "double" top and white wool pants: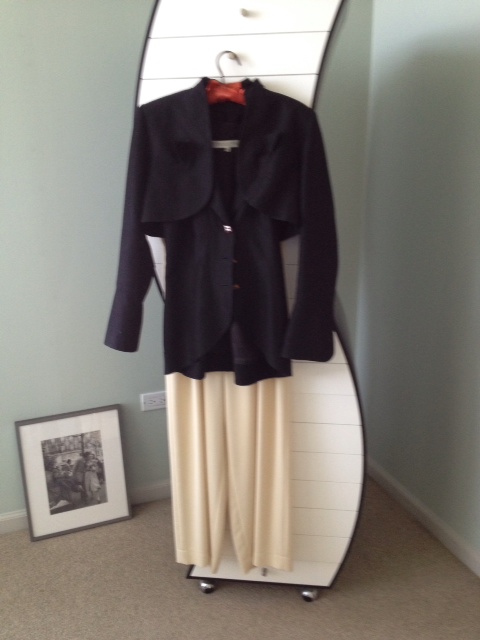 Or for warm evenings (we can always dream) an old but still lovely Maria Calderara écru silk blouse on (old) silk pants (I add a super old blue necklace to add some color):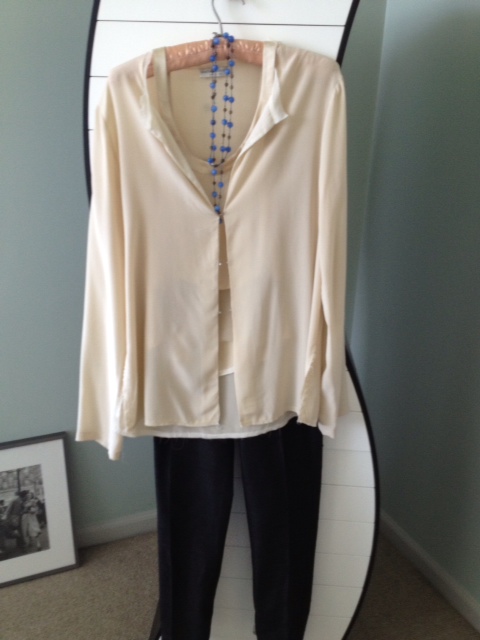 And/or with the same black pants a ¾-length coat with a hood and nice, large front pockets by Miyake: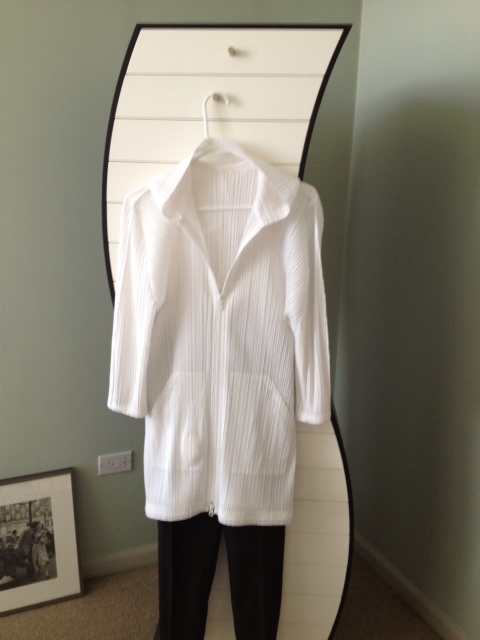 Voilà to cover my three months alternating with a few white or black cotton t-shirts and the wonderful white cotton pants bought in provençal markets for 20 euros and lasting 3-4 seasons (love that). Maybe a shopping spree will be for a new bathing suit…
Other favorite designers I like to look at every season are talented Béatrice Ferrant, couture Max Chaoul…love that blue and orange dress or the purple one in their windows on Quai des Grands Augustins (6ème), Amin Kader (two shops in Paris, alas amazingly expensive but his pale pink outfits will mix beautifully with anything black) and Natan on Boulevard St-Germain. Now, if I needed ONE dress for the summer (but I don't), it would be that lovely sleeveless V-neck dress beautifully draped by Natan (a Belgian house I've been fond of for years) with its mix of various pink and fuchsia. It's couture at ready-to-wear prices. Stunning.
Max Chaoul dresses: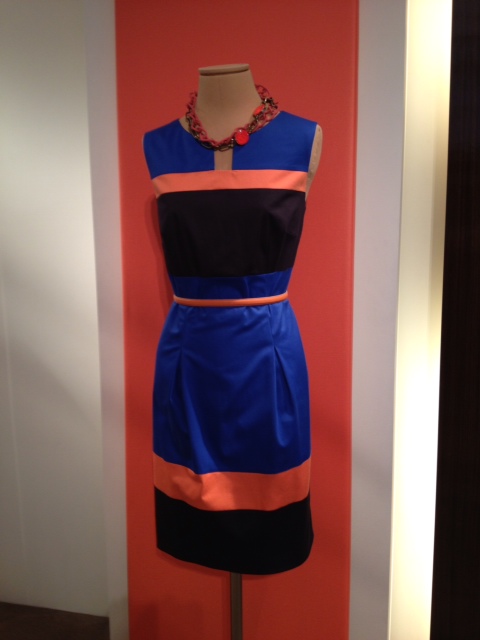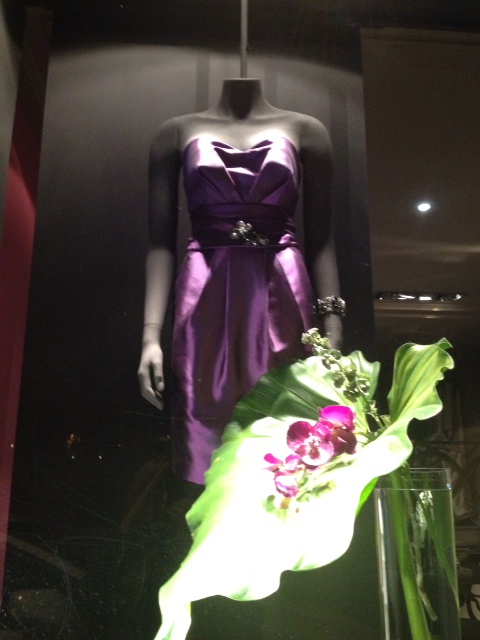 Natan pink/fuschia dress: