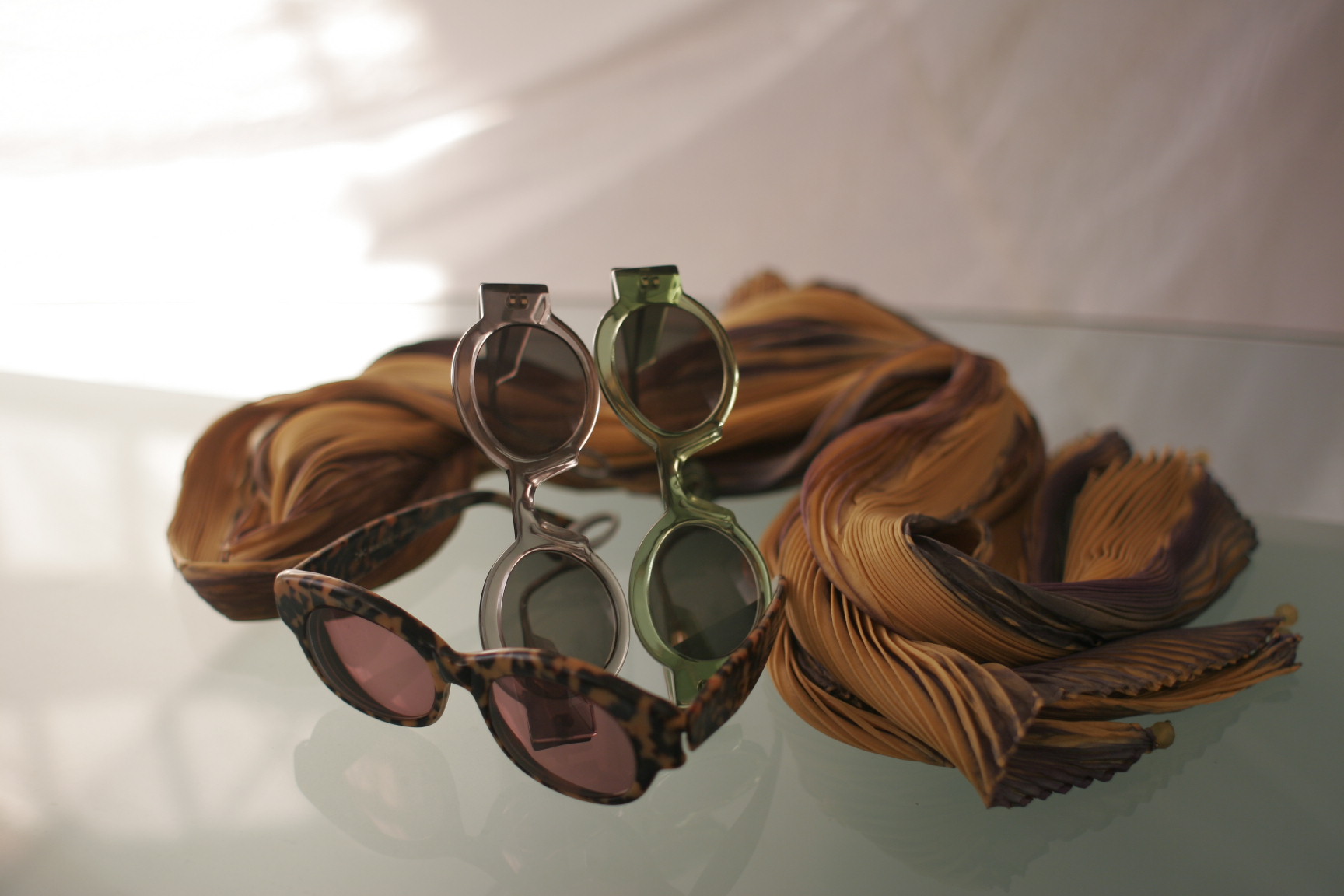 A Great Haircut
French women know that one can go far with a great haircut.  And as I stated in my third book, Women, Work & the Art of Savoir Faire, bad hair is a branding catastrophe for women. Salon iii is my favorite NYC salon: Ben is a super stylist and hair colorist trained in Hong Kong, where quality is hot. His pricing is sooo fair considering the value and the top products that he uses. He's just gone on his own with this small and gorgeous little salon with red seats and a white, minimalist, zen room at 256 W. 15th St (between 7th and 8th Aves).
Bags
I must admit I've never seen so many Parisiennes with one of my favorite bags, the Longchamp Pliable (meaning foldable). It has become universal and more fashionable than ever. Why? It is a fantastic value with contemporary style. It fits everything I need, is light as a feather (no back aches!) and very durable.
The actual success of this very French line is based upon French flair: the bag comes in one single form but in 7 sizes, with two types of handles, and a full range of new colors each Spring and Fall, which always gives me ideas on the colors that will be fashionable the next season. My tiny dark purple Pliable was bought for my bold purple coat last fall. This past summer my Pliable pick was "pastel acidulé." I like the fancy handles and tiny size for fancy outings and the long handles for more active occasions when I wear the bag around my shoulder. Thanks to the price and versatility, I can add one bag a year to my collection.
Panama Hat
I'm not much of a hat girl (love them but feel I'd need to be a tad taller to wear them correctly) but adore my panama hat, and it seems like I have a lot of friends out there. It's timeless, elegant and appropriate just about everywhere. It's been fashionable since 1900. I'll keep mine forever.
Gloves
Scarves are truly an accessory without limits, thanks to their shapes, lengths, fabrics and colors—not to mention the infinite ways they can be worn. As for gloves, perhaps they will become an accessory that serves not only to keep us warm but—as designers introduce more shorter three-quarter-length sleeves—an accessory to cover the skin. Let's watch and see.
Gloves have a long and intriguing history. Originally created to protects us, particularly against germs, they were also used for evil deeds by some women. That wicked lady, Catherine de Medici, for instance, used her gloves to hide a mortal poison intended to kill Henri IV's mother.
Like the scarf, gloves offers endless opportunities to turn female gesture into an artist act—similar to the way the filmmaker Jorge Grau immortalized "femmes fatales" using shadowgraphs and pantomime in the fifties. Depending upon the type, length and color of gloves you are wearing you can express all sorts of feelings—from indifference to power to seduction, to distance or abandon. So remember to play, to improvise and to express yourself with your gloves.
The "New" Accessories
If you are like me and have saved a few brooches over the years, take them out of your jewelry box now. Brooches are definitely "IN." The decorative pins come in materials such as glass, ceramic, metal, pearl or enamel, and in shapes such as mirrors, stars, birds, butterflies or animal heads. Brooches are great because they go anywhere. They fit on shirts, jackets, coats and even on a belt.
Also on my accessories list: necklaces, bracelets and rings made of different light-colored woods. Shades of light beige to brown dark chocolate (sometimes even black) are very popular lately, and can look stunning on or with a white shirt. Fini the maxi bags: I am so glad those huge things are finished and OUT. For the day, it is back to normal size bags, which no doubt will help women's posture, and force us to carry only the essentials. "Less is more" is alive and well.
Watches
I love my Breitling. I don't always wear a watch, but sometimes I must, and I appreciate how important watches are to some people and how much they are noticed. The model I wear is Callistino. When it comes to watches, I was raised to trust the Swiss. Breitling is a family company that only makes the best. I usually wear it the French way, that is with the dial on the palm side of my wrist and the bracelet on top of my wrist so it looks like I am actually wearing a fancy bracelet. I also find wearing it this way facilitates discreet glances at the time.