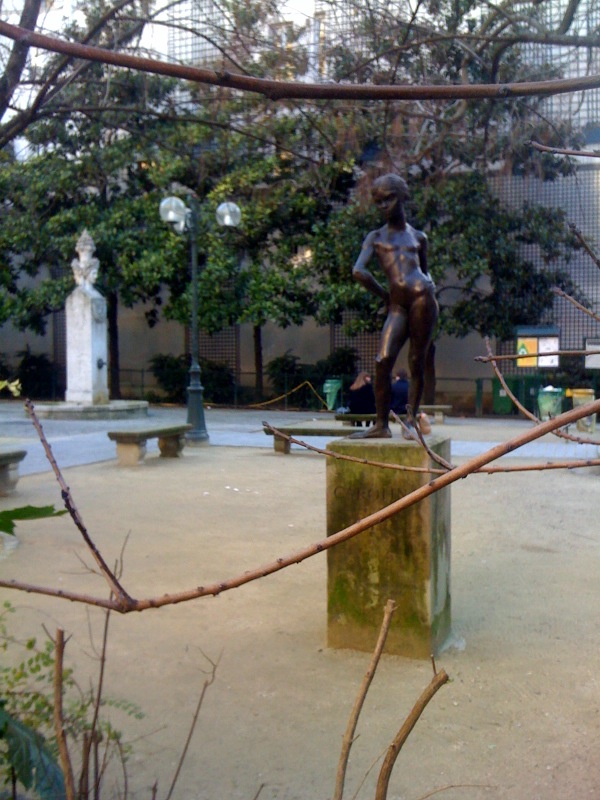 Short of flying to Paris for Valentine's, a must read is:
Paris: The Collected Traveler, An Inspired Companion Guide Edited by Barrie Kerper. A timeless book that came out in 2000 and was updated last year by Barrie, a passionate—or shall I say consumed—Francophile. I had just spent ten unusually glorious spring-like January days in Paris, and upon returning found a copy of the book, as I had been asked a while ago to write 2 pages of the 700+ page volume. What an unexpected treat: I sat down over the weekend and devoured entire chapters, recognizing some of my favorite writers from Nina Berberova to Sarah Turnbull, as well as journalists Naomi Barry and Catharine Reynolds, two American women who love Paris, spent years living in the city of lights and delighted us with in-depth articles in GOURMET (which, alas, no longer exists). The book will appeal to anyone interested in France, Paris, the quartiers, cuisine, museums, monuments and gardens, with tons of tips, references, useful addresses from hotels to restaurants to shops, and much more.
A page turner like a good novel, it's the kind of book you want next to your night table so you can fall asleep dreaming of a little corner of Paris yet to be discovered. There is dream material for sweet memories, but more importantly for many more visits. Paris is a feast and a bewitching capital.
(The photo is of my little secret garden, in the square down rue de Seine overlooking the dome of Institut de France, my fave Paris building…In spring, the square has stunning magnolias and any season it is quiet and romantic.)