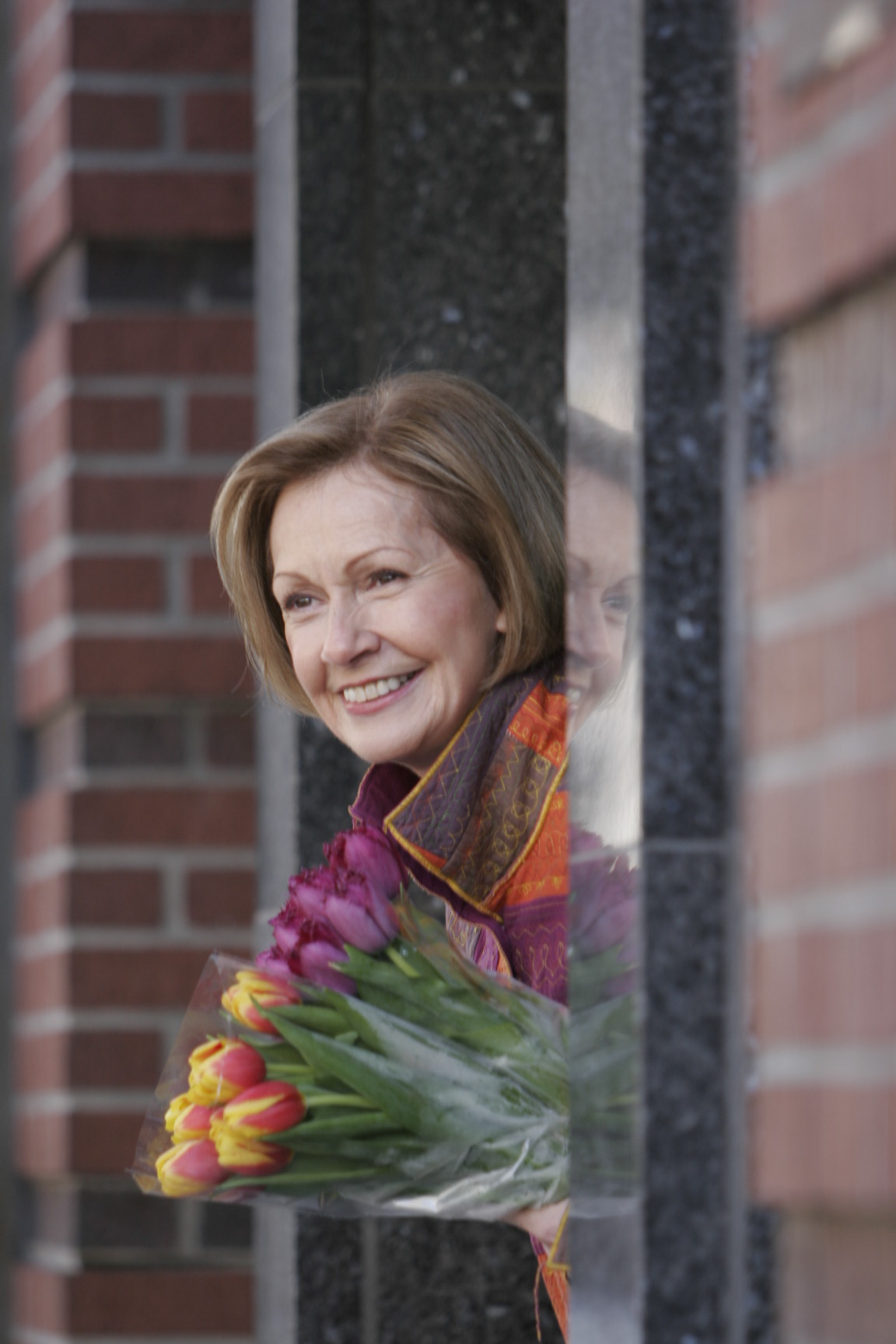 A new season begins, and with it a new set of "beauty challenges."  Here are some favorite French women's tips for this time of year:
Hair: 
Find a balance between too "well put" and "neglected" by blowing with hair dryer and using your hand, shaping your hair so it looks natural.  Use Sebastian Whipped Crème, which hydrates and sets hair without making it sticky or dull.  Next day, if your hair seems flat, don't wash or wet but simply humidify with product and use the same gestures as the previous day.  It has memory of good and bad movements.
Face:
A good mask (this one was from my grandmother who had the softest skin I had ever seen, even in her seventies) is to apply acacia honey (she claimed only this type would do for soft skin) over your face by patting lightly with pulp of fingers.  The gluing texture of the honey will take care of impurities ever so gently and leave your face glowing.  Rinse with cold water.
Make-up: 
A Parisian friend and neighbor discovered a treasure recently in the Kiehl's shop in our neighborhood and gave me one as a going-away present.  I love it.  It's called Açai Damage-Protecting Toning Mist (my Provençale friends would say, but of course, it contains lavender and rosemary).  Your foundation should be a light pink…the Sheer Glow liquid foundation from Nars is top.  And if you need eyeliner (as I do), the new gel eyeliner from Maybelline works magic.  It's a tiny pot with a pencil, it's easy to use, fool proof and holds up all day.  Black is the only color I found, pleazzze make it in violet, Maybelline.
Body:
My young Italian and Moroccan friends visiting New York recently suffered from the dryness of the Big Apple.  So I suggested a few tips for hydration: after a long day of walking in the city, a cheap, hydrating bath oil my—soon to be famous (when you read about her magical and slimming breakfast in my upcoming French Women Don't Get Fat Cookbook)—Aunt Berthe used a few times every Spring:  add 1/3 cup of good olive oil in a tub of "just" warm water.
The abrupt change in temperatures somehow does not help water retention and at the end of the day our poor legs suffer.  Cousin Andrée had a simple trick: press two lemons, add two cups of water, a teaspoon of coarse salt and refrigerate for 2 hours or more.  Pour on a piece of cotton cloth and make compresses on your legs, which you will keep in an elevated position.  Keep on for 20 minutes.
Have a beautiful start to Spring!