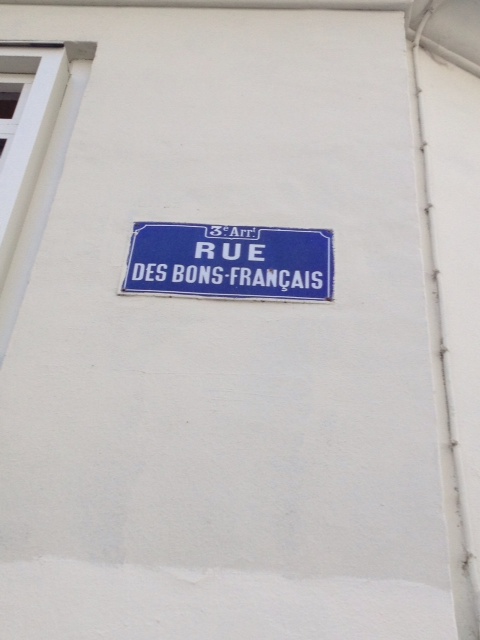 As I previously detailed the beginning of my spur of the moment trip to Nantes, Brittany (which I had been wanting to visit for years), I wanted to share more of my lovely day in the quaint city.
Touring the town can be done by small trains but I decided to do it by foot to whet my appetite for lunch!  The old town with interesting street names has been nicely restored and pedestrian walks with lots of artisans and little squares with more flowers and palm trees reminded me of the Riviera.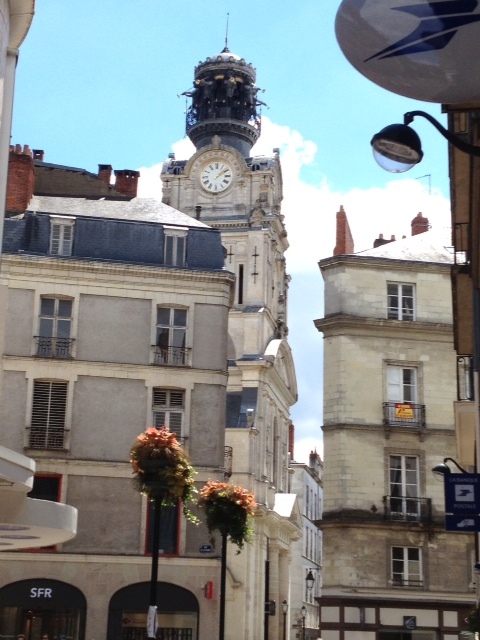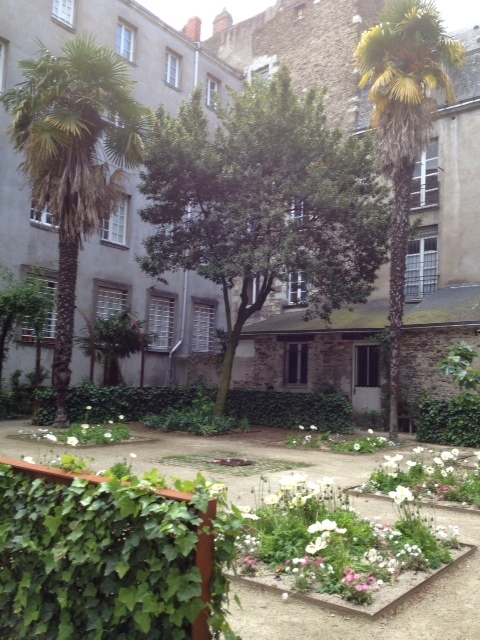 Going over the bridge one can visit les machines de l'Ile, a fun area not only for kids but the whole family with its monumental mechanical animals like the elephant and a merry go round exploring the sea and nice views over the whole city.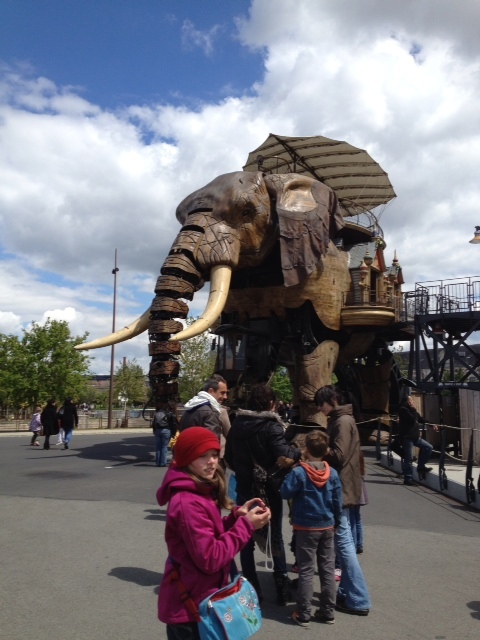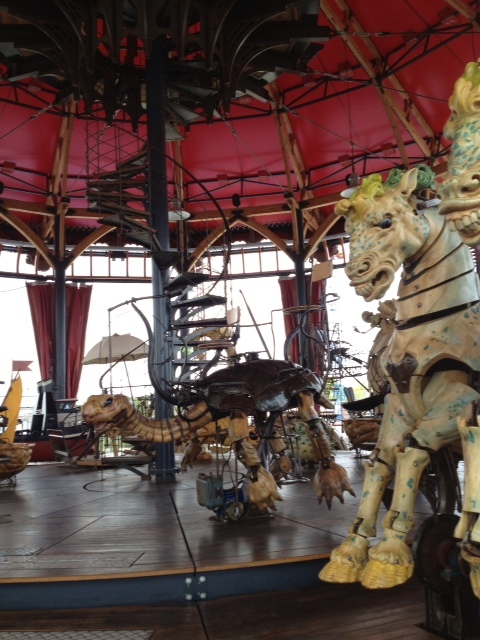 Nantes is also rich in history and culture with a few interesting museums and the castle of the Dukes of Brittany is worth a visit.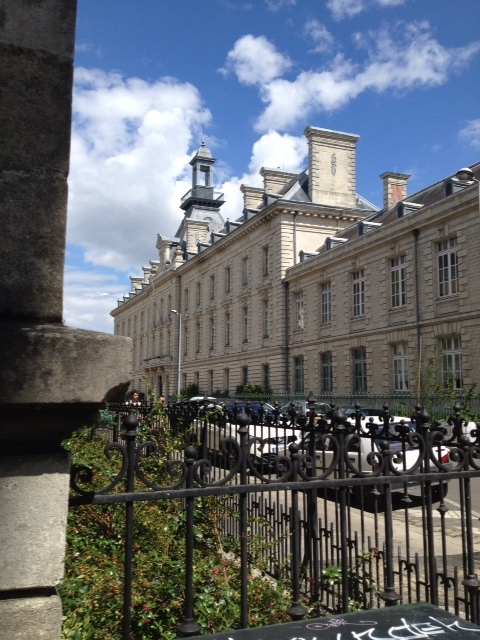 The high school is such an architectural gem and so well-maintained it makes one want to stay in school for life!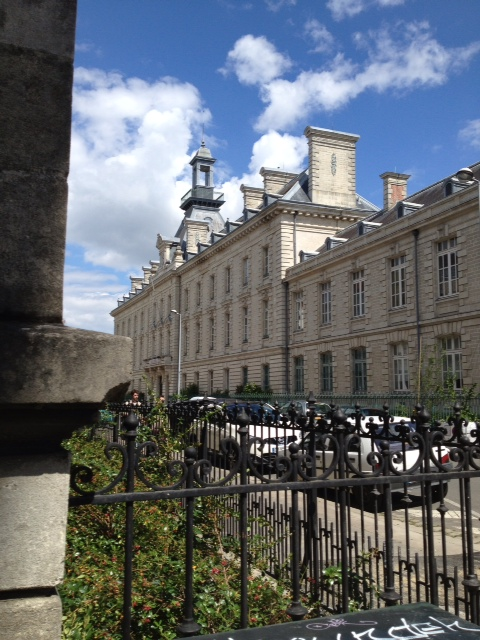 The cathedral speaks for itself and for such a small town there are many lovely churches and chapels.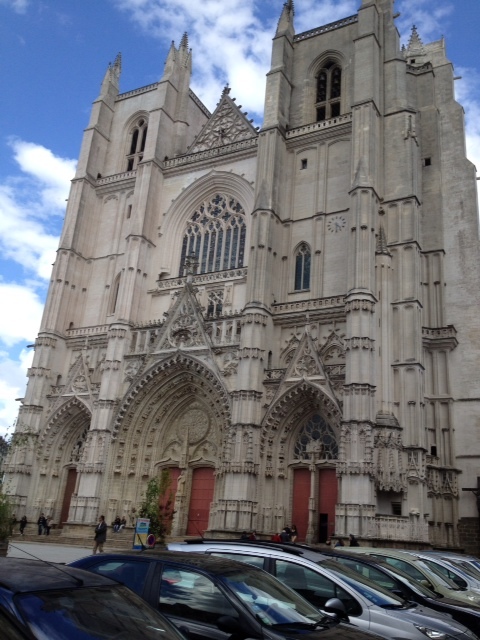 There are plenty of cafés on charming squares for a light meal but a few restaurants are worth a pause: La Cigale, Lulu Rouge, l'U.ni and l'Abélia look tempting but come lunch time I was near l'Oceanide, which had a prix fixe meal, with langoustines, white asparagus and Breton lobster with fresh peas and a yummy selection of cheese, savored with a glass of sauvignon blanc to give me energy to explore all afternoon.
Too little time to see it all, but I promised myself to come back for a weekend, as some new hotels are more than charming, whether for their architecture, La Pérouse or Sozo (a former chapel), or the views/décor, l'Hôtel or Cholet. If you have a week in Paris and it's not your first visit, exploring Nantes is a great option even for the day to give you a sense of la vie en province (provincial life).