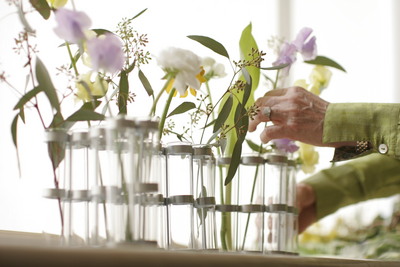 Lavender, thyme and much more are all around the mas here in Provence…and make for conversation and sharing recipes, not automatically of the gastronomic kind.
Isabella was visiting and couldn't help sharing her grandmother's recipe for gorgeous hair: Mix ½ cup of coarse salt with a drop of lavender essential oil and massage on wet hair (after shampoo). Rinse well, ending with a cold rinse.
For skin care, her family members use the following:
If your skin is dry, apply a mixture of a tablespoon of honey mixed with fresh thyme and the meat of half an avocado.
If you have oily skin, mix honey and thyme with one tablespoon lemon juice and leave for 15 minutes.
Simple, budget-friendly and effective, too.