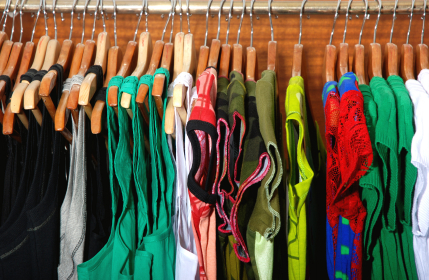 The Cardigan
There is nothing like a basic cardigan to carry you through late winter and into Spring, and I find myself wearing mine all year. However, a good one is sometimes hard to find. I tend to favor those with a thick knit and a cozy and soft feel. I also love those that are slightly tailored at the waist. The length of a cardigan is important, too, depending upon what you'll wear it with. I tend to prefer the short one over a skirt and the longer one over pants. The neck line matters, as well: they range from fairly high to a low scoop neck. Again, the choice of neckline depends what you'll wear with it and whether you are looking for a casual or dressier look.
In late spring cashmeres are often on sale. So hit those bargain racks. A cashmere cardigan is a good investment. If you are ready to take good care of your sweaters, look for the ones you can wash by hand and dry them on a flat surface (the chemicals from dry cleaning are the enemy!). They'll last forever.
Boots
Boots seem more and more popular these days, particularly in winter. Frankly, I have not worn them in years…I have two or three pairs that are classic enough to be "in," but I find most boots pretty restrictive—almost as if my legs are in jail; more often than not all my walking in them translates to sore feet. Not my idea of feeling comfortable. Now, some boots are finally better with round toes and more support, but I'm still not crazy about them.
On the other hand, I tried some short ones also called ankle boots (the Italians make the best ones) and found them incredibly attractive as well as comfortable for walking, and they're great all year long except during the hottest summer days. Plus with my favorite leggings, they look great. Ditto with a slim skirt or a dress.
Camisoles
I'm crazy about camisoles, fancy T-shirts and leggings. And I'm happy they are finally making a comeback. I have not stopped wearing them since they were last in style (10 or 15 years ago) for the following reasons:
A camisole is a great alternative to a T-shirt or blouse that one can wear with a business suit. I find offices much too warm in winter to wear a crew neck sweater, and the camisole can be much more flattering with the array of options. I like mesh tops as long as they are not see through, and lace will do for the day only if the lace detailing is discreet. Some camisoles even have short sleeves which make them okay with a business suit.
The Long Sweater
In Paris in early October, a few chilly days—or rather, evenings—gets the Parisiennes to wear the fall/winter item that's newly back in style: the long, heavy sweater that looks like a mini coat. This garment seems to be the revelation of the season. Knee-length, it's long enough to swing like a jacket. It can be worn with or without a belt. It's warm, casual, elegant and cozy. It can be dressy over a black skirt or black pants. It can be as simple and elegant as cashmere, or a mixture of wool with angora, or simply wool knit into cables or various patterns.
These days gray is the new black, and I love the different shades and layers of textures—like a pale gray cotton T-shirt worn under a darker gray wool or cashmere cardigan and an even darker, wide leather belt over black leggings. Or, as many Parisiennes over forty like to wear it: with a straight, long skirt that tends to create a slim-line effect. My kind of outfit!
Blouses
Numerous women ask where I buy my 'couture' clothing. I have a secret to tell you: French women don't wear couture! We much prefer a few pieces of simple, good quality clothing that we can accessorize with and wear forever. Some of my favorite blouses I've owned for many years. A tailored white blouse is perfect for any occasion. We all know a white blouse is a contemporary office staple, but you can also dress up the same blouse with a fancy skirt for a formal occasion and perhaps some gloves.
Leggings
Leggings are one of the most comfortable pieces of clothing, and I wear them on weekends (with flat ballet shoes or loafers) half of the year. I still miss the gorgeous "Wolford" pair I bought years ago as it was both casual and dressy, amazingly sexy, and comfortable beyond belief. The material was smooth and shiny, and to make your legs look longer they had that little strap going around your foot (a bit like French ski pants). Alas, like too many good things, the company no longer makes them. I used to wear them with a long sweater or to go to work on a casual day with a blazer. A few times I even wore them at night with pumps—forget stilettos with that look—to go to the theater or a restaurant with a jacket and a colorful large scarf.
Black is the only leggings color for me. If you are not used to them, start wearing the velvet tights by Wolford. They look and feel wonderful. Leggings, by the way, can be expensive…from $25 to over $500 (that's obscene), but I'm going to try a brand at $25 to see how it works. The Spanx brand has caught my eye recently. Explore leggings for yourself—improvising as French Women do—and see what new looks you can build into your wardrobe this year.
Polyester
Polyester is IN. For years, the Japanese have come up with the kind of "high class" polyester that not only does not smell, but looks like silk and costs much less. Now, the French and other top designers are looking into it too, and are making gorgeous clothes at not-so-gorgeous prices. Granted, these forays into polyester are being done mostly by couture designers such as Lanvin, Balenciaga and Nina Ricci, but still—the high prices are extremely high for material that doesn't even come close to the price of silk or cashmere. The pluses? These clothes are light; easy to pack, wash, care for; and they do have a high-end look. Hmm. So maybe there is a price worth paying for all that style and convenience!