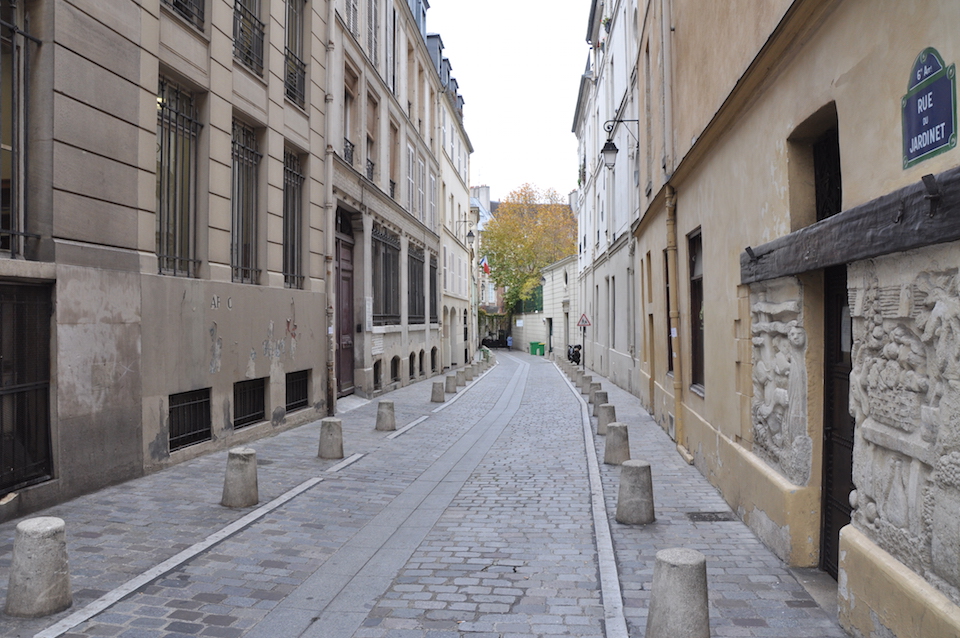 For those of you lucky enough to spend the holiday season in Paris, I am happy to say that we are finally adding a few more women in Parisian restaurant and hotel kitchens, mostly women coming from the provinces. Here are some of my favorites:
Olympe Versini may have been one of the first I tried ages ago, but still is a winner in my books and I've never had less than an excellent meal in her unpretentious bistrot called Casa Olympe in the 9th. Another favorite I got to know when she was at Le Doyen is Ghislaine Arabian, who for the past few years has run her own bistrot, another winner, called Les Petites Sorcières in the 14th.
For a different experience a bit more costly (go for lunch) but totally worth a detour head to more recent openings: Yam'Tcha in the 1st, where Adeline Grattard's Asian delights are served with a range of teas. La Dame de Pic, also in the 1st, where Anne-Sophie Pic offers three exquisite menus. Chez Helen in the 8th is a must if you are a fish lover. Wow moments for sure. If you are looking for innovative cuisine head to 144 Petrossian in the 7th. Since Rougui Dia joined she has transformed the menu, and harmony is key word when describing her cuisine. Brilliant.
And women in hotel kitchens, too! What a change they are bringing…
Flora Mikula reigns at l'Auberge de Flora in the 11th after leaving her restaurant on Av. George V. Her tapas and wine choices are a good way to splurge when in the neighborhood.
Virginie Basselot comes from Normandy and cooks at the Saint James in the 16th. Her langoustines en kadaif are a treat.
Amandine Chaignot is at the Raphael in the 16th and loves the sea as well…turbot, bulots are all yummy with her touch.
For a sweet tooth, have someone take you for a light lunch at Lasserre and splurge with dessert. The oh so talented Alsace pastry chef, Claire Heitzler, was named best pastry chef of the year. I wish I could be there now to taste her braedele (the pastry shop in my grandmother's village made them well too), the buttery Christmas cookies with spices like anise which she served with ice cream made with dried fruit. Childhood memories…