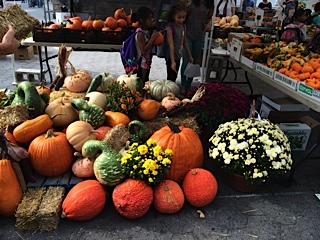 Many friends, American and European, who are visiting the Big Apple during the holiday season ask for recommendations. As this year has been heavy in living in France and traveling, I had a few weeks in early fall to check my favorite places and discover a few new ones…mostly in my neck of the woods, read downtown, the Village and around.
With the Meat Packing District and the High Line, and nearby Soho and Chelsea, it seems I am lucky to live in one of the most coveted places in the City, and some may say on Earth. I do feel privileged to have picked it over any other part of Manhattan over thirty years ago when I decided to settle here. Now, more than ever, I wouldn't move anywhere else.
Yes, you must still head uptown to see the tree and Rockefeller Center, as well as the holiday window displays at Bergdorf and Barneys. In the Village, walk through Bank St., Leroy St. and Charles St.—still my favorite ones after thousands of miles of walks over the decades, but the High Line is a wonderful treat and so is a bike ride along the Hudson when/if the wind does not blow too hard!
For gifts: I still love to go to the Chelsea Market's Bowery Kitchen Supplies for neat and well-priced items of all sizes and shapes; next to it, the good small bookstore Posman; and across, Sarabeth's is worth a detour for resting over green tea and a taste of her excellent pumpkin tart and gifts of jams and boxes of cookies. John Derain in the East village is still the greatest place for all sorts of neat gifts, and my favorite candles Diptyque now have their own shop on Bleecker St. For art lovers, at affordable prices a lovely choice is art gallery Carré d'Artistes, also on Bleecker. ABC Carpet and Home has a main floor filled with wonderful gifts for the most selective/exclusive tastes (and prices) from jewelry to tableware and clothes.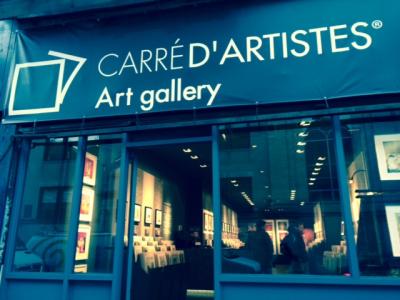 For perfume lovers: Aesop and Jo Malone are close neighbors on Bleecker.
Small, gorgeous clothes at Khirma Eliazov on Charles St.; splendid jewelry at InnaSense at 215 W 10th St as well as Reinstein Ross Goldsmiths in Soho; Caudalie for great skin products on Bleecker St. are my kind of small and beautiful for gifts and for oneself!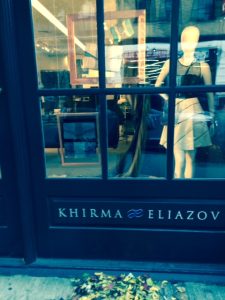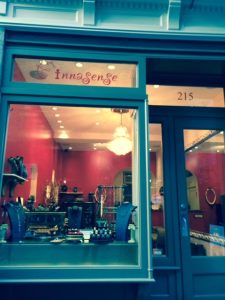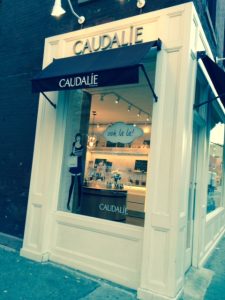 Rocco's for Italian pastry, and Millefeuille for croissants and French pastry or American with a French touch like Olivier's splendid "normal size" brownies.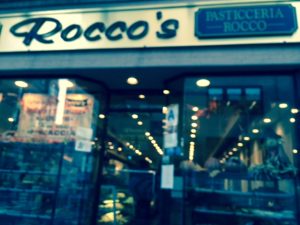 Casual food at August, Café Cluny, Buvette and then some fancier joints, old and new, like The Dutch, Costata, Estela, The Waverly Inn, 15 East, Mas, ABC Kitchen, Ai Fiori and NoMad. And I can't forget my latest chocolate discovery Sugar and Plumm on Bleecker St. I'll need to do some serious sampling when I get back.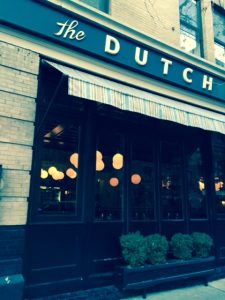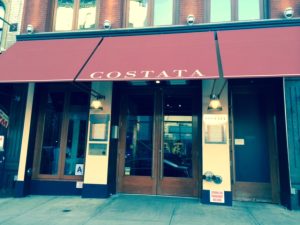 And for jazz lovers, The Village Vanguard is still a place cool to hang at.