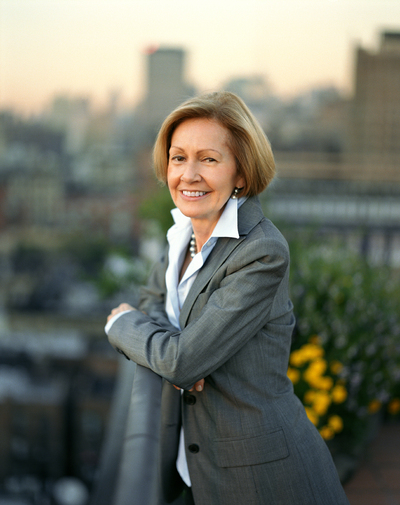 I have always been troubled by the idea that women need to take on masculine traits in order to succeed in business. Personally, I never felt that it was necessary or desirable, and saw that it was more important to make your own traits work for you, whatever they are. As I set about climbing my own corporate ladder, I entered the male-dominated world of wine. I'll admit it was intimidating at first, but I quickly found ways to distinguish myself, and became known for the qualities that made me unique—experiences I wrote about in Women, Work and The Art of Savoir Faire.
Here are just a few ways that I found femininity can be used as a strength in business:
Communication skills: The skill of good conversation is often underrated, but it is invaluable in business, and can help you connect with people. Women especially tend to excel at conversation and should exploit the talent. If you can tell a good story, you can get people's attention and get your point across in a memorable way. If the golf course isn't your thing, you can hold your own over the lunch or dinner table, or at a cocktail party or networking event.
Maintaining authority: Over the years I never found it necessary to raise my voice. Being firm with a smile and steady voice was sufficient, and in fact set me apart as shouting and profanity became widespread in the corporate world. My approach was an "iron fist in a velvet glove"—I maintained both femininity and strength.
Making an impression: When I was starting out in business, women often felt the need to wear dull business suits to be taken seriously. Luckily, this has mostly changed, but it's worth emphasizing. Dressing in a professional yet feminine way helps women stand out in a way that men can't. I advise women to dress "smexy": smart and sexy, which means feminine and fashionable—not anything that reveals too much!
If you're not a particularly feminine woman, you can make that quality work for you as well. The key here is developing your own brand and exploiting your own strengths, whatever they are. Make yourself known and valued for your unique qualities, the strengths and talents that make you different from the competition. Dare being different.