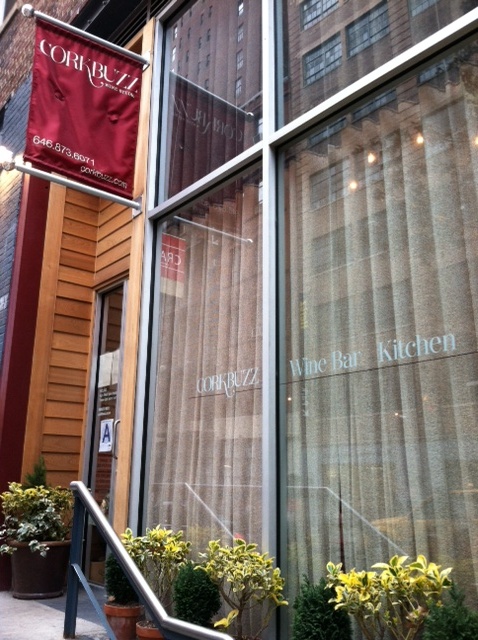 If you live in New York, you've probably heard about Corkbuzz already, a new wine bar that has been generating its own buzz, especially among the 20s and 30s crowd. Talk about someone following her passion, co-founder Laura Maniec is a master sommelier at just 32—the youngest woman in the world to hold this title—and opened the bar with her business partner Frank Vafier a few months ago. With an already impressive resume of experience, she is bringing a youthful energy and convivial approach to wine appreciation and education. In addition to the main wine bar (with a traditional front bar area plus a set-up of communal tables in the back), there is a menu of classes and events designed to encourage mingling and conversation. Among the offerings are "Blind Tasting Happy Hours" every Friday from 5-6pm to sample a flight of three wines (just $15), and a roster of classes such as "Burgundy Basics," "Pairing with Sauces and Spices" and "Bubbles with Brunch." Once a month there are "Sunday Suppers" offering a family style dinner paired with wine at the communal tables.
A young woman on my team visited Corkbuzz recently and raved about it. Their philosophy is doing more with less, and both the food and wine menus reflect this: no pretension or intimidation factor. She loved the appetizer of house-cured salmon, beets and pistachios; the greenmarket salad; the pappardelle with seasonal mushrooms; and the Ewephoria sheep's milk cheese, all accompanied by a glass or two of Joguet Cuvée Terroir. She reported that the wait staff was excellent, too.
If you live in New York or are planning a trip here, it's well worth a visit.