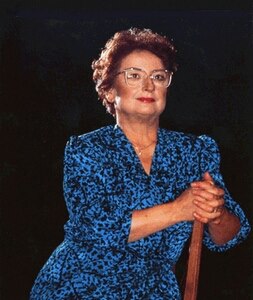 Last week the passing of a great French woman, Marie-Claire Alain, had me reflecting on her musical talent and reminded me of my student years in Paris. We would spend Sunday afternoons at Notre Dame Cathedral where she'd often play the organ.
At that time, she was already considered a master organist, and we would line up for the free concerts and then sit on the freezing stones of the cathedral floor with our blankets (today, there is heat in Notre Dame) to listen to her play Bach, Couperin and be transported in the beauty of the cathedral and the sound of her instrument.
The cathedral was always filled to capacity when she was on the program. She was incredibly modest and would claim the restoration of the instrument is what made the music…some organs were over 250 years old.
Mrs. Alain came from a family of musicians and grew up playing and singing. She was also a teacher. One of the most memorable concerts was with the great trumpet player Maurice André:  the two would make the heavy walls of Notre Dame tremble with the powerful sounds of the two instruments filling the huge church.
I still listen to her often and will continue to do so, but I shall miss her. Two French women the same age as Mrs. Alain, 86, will continue to inspire me, Jeanne Moreau and Emmanuelle Riva are alive and well and still doing movies ("A lady in Paris" and "Amour" respectively for their 2012 contribution to French cinema and what contribution it is, wow!).