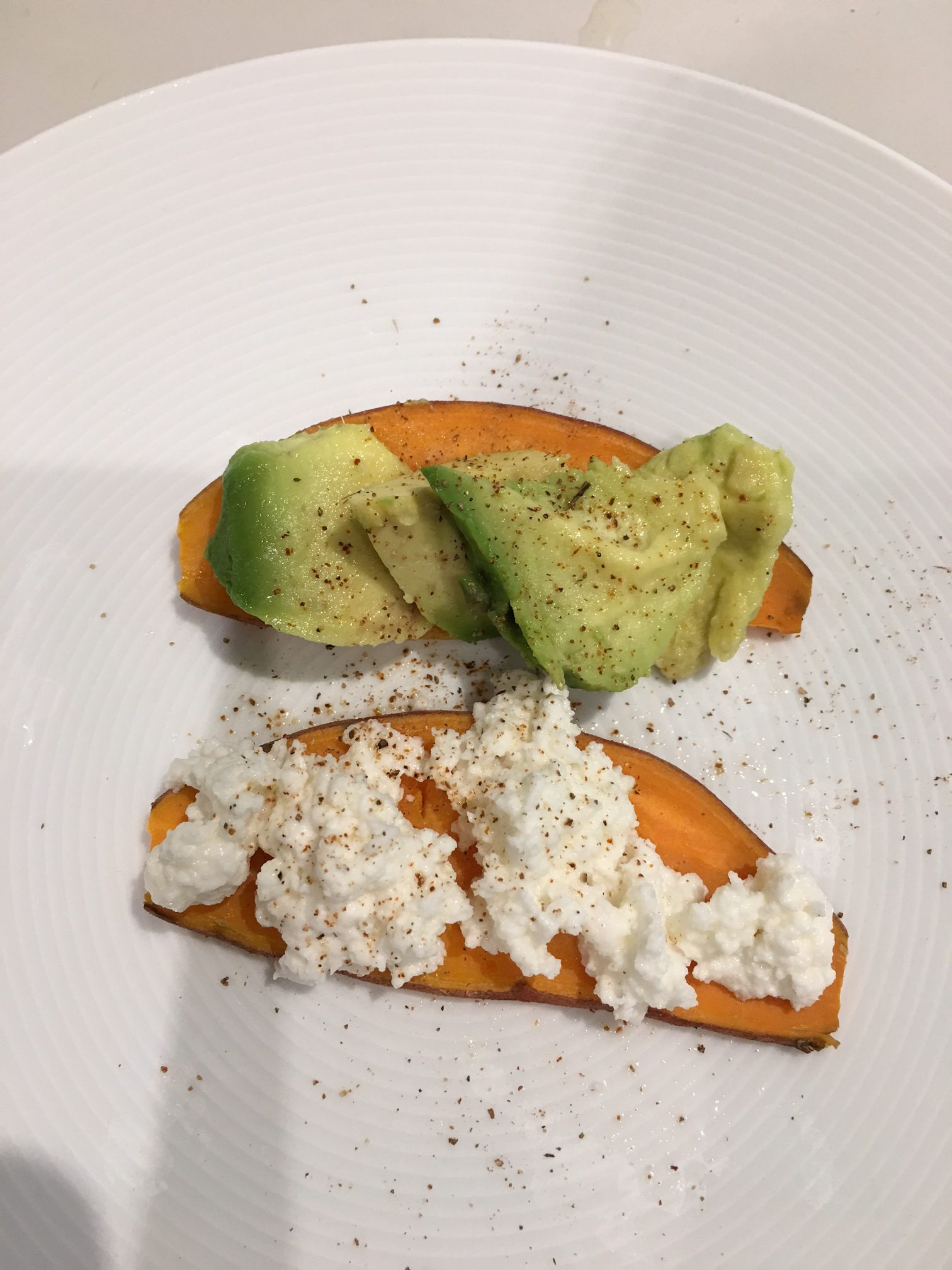 Yams are my new tartines!
They're too long to bake in oven if making my 20 minute dinner—which is the case at least 5 days a week. I don't like the microwave, so the options to cook them were either steaming, roasting or toasting them.
I tried all three versions (and many more) to get to my favorite way to cook them: steam them in a frying pan for 5 minutes or so till still a tad al dente. Then, empty the water from the pan and brush the yams with olive oil. Roast a minute or so each side et voila! Basically toast, but with many versatile options.
Top with avocado pieces and season to taste, or try with feta cheese, so you get a complete carb protein fat meal:
And last but not least, used the final two slices of the yam for dessert. I tried fruit combinations that I'm not quite happy with yet, but almond butter was yummy—will be on my next brunch menu. Forget the croissant for once!
As always, cooking and trying new experiments should always be full of pleasure. Tell me what you think of this recipe on my Facebook page!